Communism, High-speed Internet, European Union, STEM-focused education – This is not a list of random clues to a crossword puzzle. These words, when weaved together, outline the growth story of a nation. A nation that was once foisted with epithets like 'poor,' 'underdeveloped,' and 'oppressed'. A nation that has now shrugged off the negative sobriquets to redefine itself as a technology talent hotspot and a true work in progress. A nation called Romania.
Subjected to more than 40 years of communism, Romania has endured poverty, food shortage, and oppression. Despite its haunting negative effect, communism has affected Romania positively in the form of a STEM-focused (Science, Technology, Engineering, Mathematics) education system. Communism has laid a strong foundation of good quality education with an emphasis on STEM disciplines across Eastern Europe, including Romania. This has resulted in the creation of a young and highly skilled talent pool, ready to be tapped by companies looking for IT outsourcing services.
Another factor that has propelled Romania's technology growth is its high-speed Internet. In terms of Internet speed, Romania was ranked 5th in the world in 2018 with an average download speed of 38.6 MB*. To compare, more advanced countries ranked lower – Germany ranked 25th, France 23rd, the US 20th, while the UK was ranked 35th. Romania's lightning fast Internet speed comes with an interesting story. In the '90s, Romania's telecom company, Romtelecom, was not able to meet the increasing demand for broadband. So, entrepreneurs and technologists took the matter into their hands and established small, localized fiber networks using overhead cables. Eventually, what started as Local Area Network (LAN) services, made way for high-speed Internet and a thriving digital infrastructure. The fact that Romania has the fastest Internet speed in the Eastern European region, provides a competitive advantage to Romania, making it a desirable location for technology, business, and IT outsourcing services.
What makes Romania a go-to destination for IT outsourcing services?
As per the Global Services Location Index 2019, Romania ranks 28th among the 50 countries that are attractive locations for outsourcing. Several companies have opened their centers in Romania as a function of the technical expertise that is available in the country. Apart from the availability of highly competent technology talent, other factors such as compatible time zones, ease of communication, accessible geographical location, and of course, cost benefits make Romania an ideal destination to set up centers for IT outsourcing services.
Other crucial factors and competitive advantages that make outsourcing to Romania a great business decision are:
Growing economy and IT hubs
Romania's economic boom astounded the world. With a 3.8% growth in real GDP in 2015, a near 4% growth in 2016, and a remarkable 7% GDP growth in 2017 made Romania one of the best performing economies in Europe. Even though the economic boom cooled down in 2018 as a result of several geopolitical and socio-economic factors, the talent market remained strong last year and continues to show promise for the future.
Technology is bolstering the growth in Romania. Initiatives led by local entrepreneurs and technologists propelled the development of multiple IT hubs in Bucharest, Cluj-Napoca, Iasi, and Timisoara. These IT hubs promote technology by conducting training sessions and contests. The local entrepreneurs have also formed associations that represent the interests of IT companies at a national and regional level.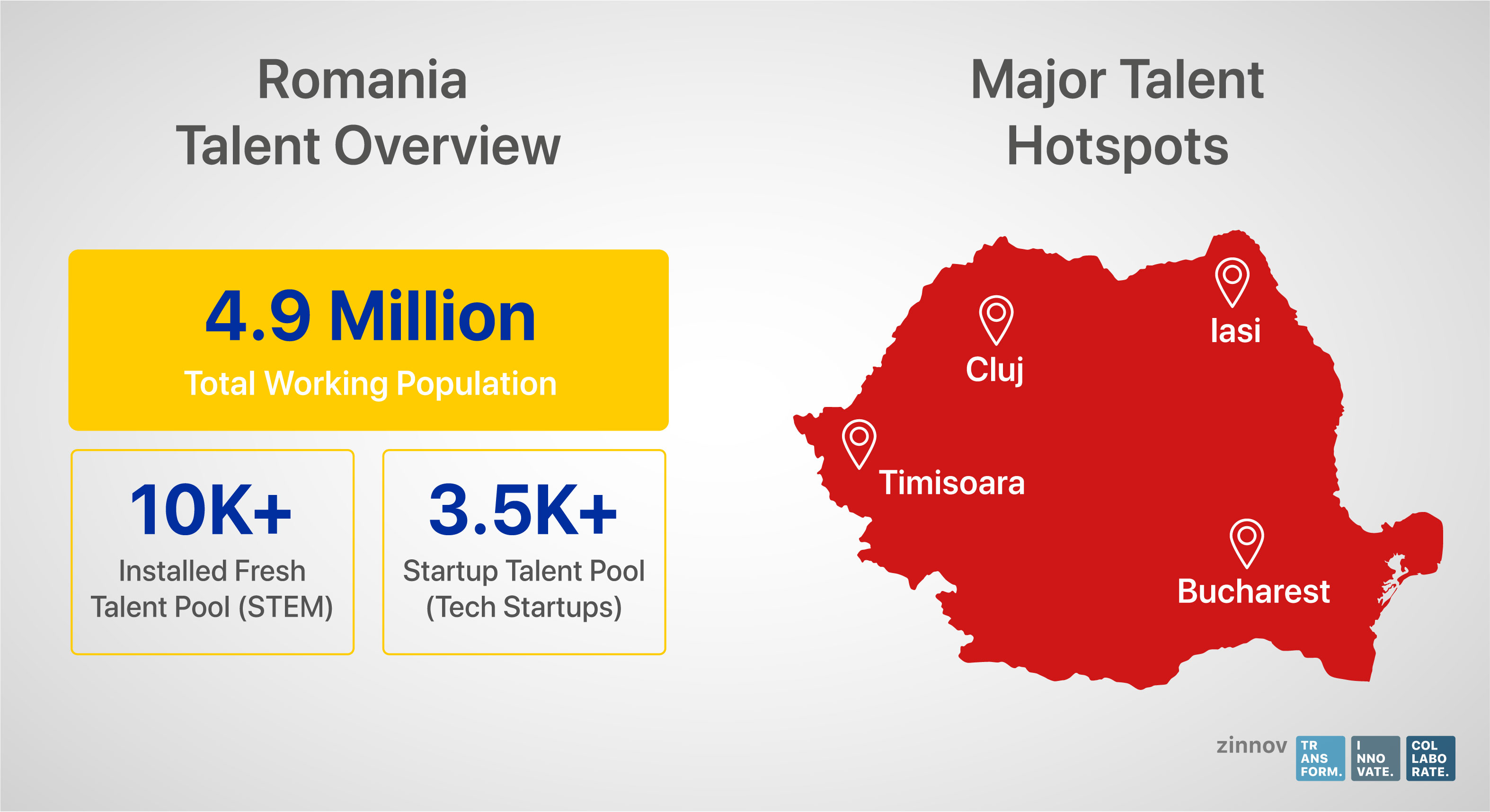 With more than 200 start-ups, Bucharest is the largest IT/start-up hub in Romania. It houses several technology companies, VC firms, and universities focused on technology, engineering, and software development. Although Bucharest has exceeded the EU average income per capita**, other cities like Timisoara, Cluj, and Iasi are gradually developing into innovation hubs, however currently Bucharest is a go-to destination for companies to set up their centers in Romania.
Characterized by medieval churches, wide boulevards, and elegant architecture, Bucharest is known as the "Little Paris of the East". However, with the buzzing technology scene, Bucharest could conveniently accommodate a modern-day moniker – 'Silicon Valley of Europe'.
Education and Universities
With its roots deep in Communism, the resultant focus on higher education and STEM courses is conspicuous in Romania's academia. The country boasts of 75+ universities that have their footprint in and around Romania. 50 of these universities are public institutions, with the Transilvania University of Brasov, University of Bucharest, and University Babeș Bolyai being three of the largest universities.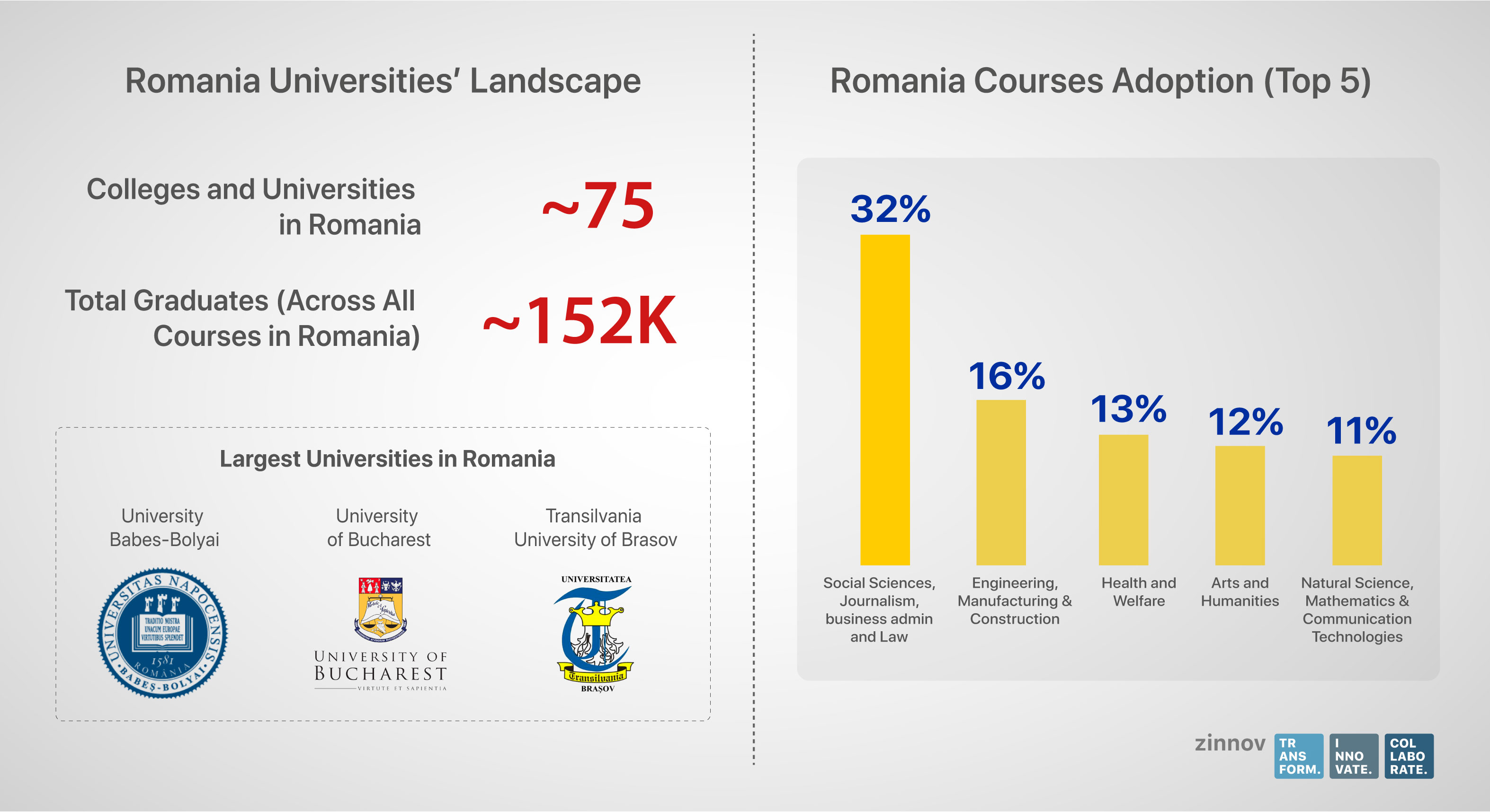 ~408,000 students were enrolled in universities in Romania between the years 2017-2018 academic year, according to data from the National Statistics Institute. 24.8% of the graduates and enrolments in universities were in STEM courses. In Romania, Bucharest houses some of the biggest universities, with the most prominent universities being University Babeș Bolyai, University of Cluj Napoca, and Alexandru Ioan Cuza University. Romania's rich academic scene ensures a constant inflow of fresh STEM talent into the ecosystem, which is a huge draw for companies looking for IT talent.
IT and Software talent in Romania
Romania is brimming with IT and Software talent. As per Invest Romania, the IT services sector in Romania is forecasted to reach EUR 6.3Bn by 2020. Information Technology & Communication development, Business Process Outsourcing, and Shared Services continue to outperform R&D in Romania. The country has a total working population of 4.9 Mn with more than 10K installed fresh STEM talent pool and 3.5K+ technology start-up talent pool. Romania is also a hotspot for Embedded Software & Hardware talent in the Eastern European region. Among the several companies that have already set up their centers in Romania, Continental, Endava, Luxoft, IBM, and Oracle are the top five employers.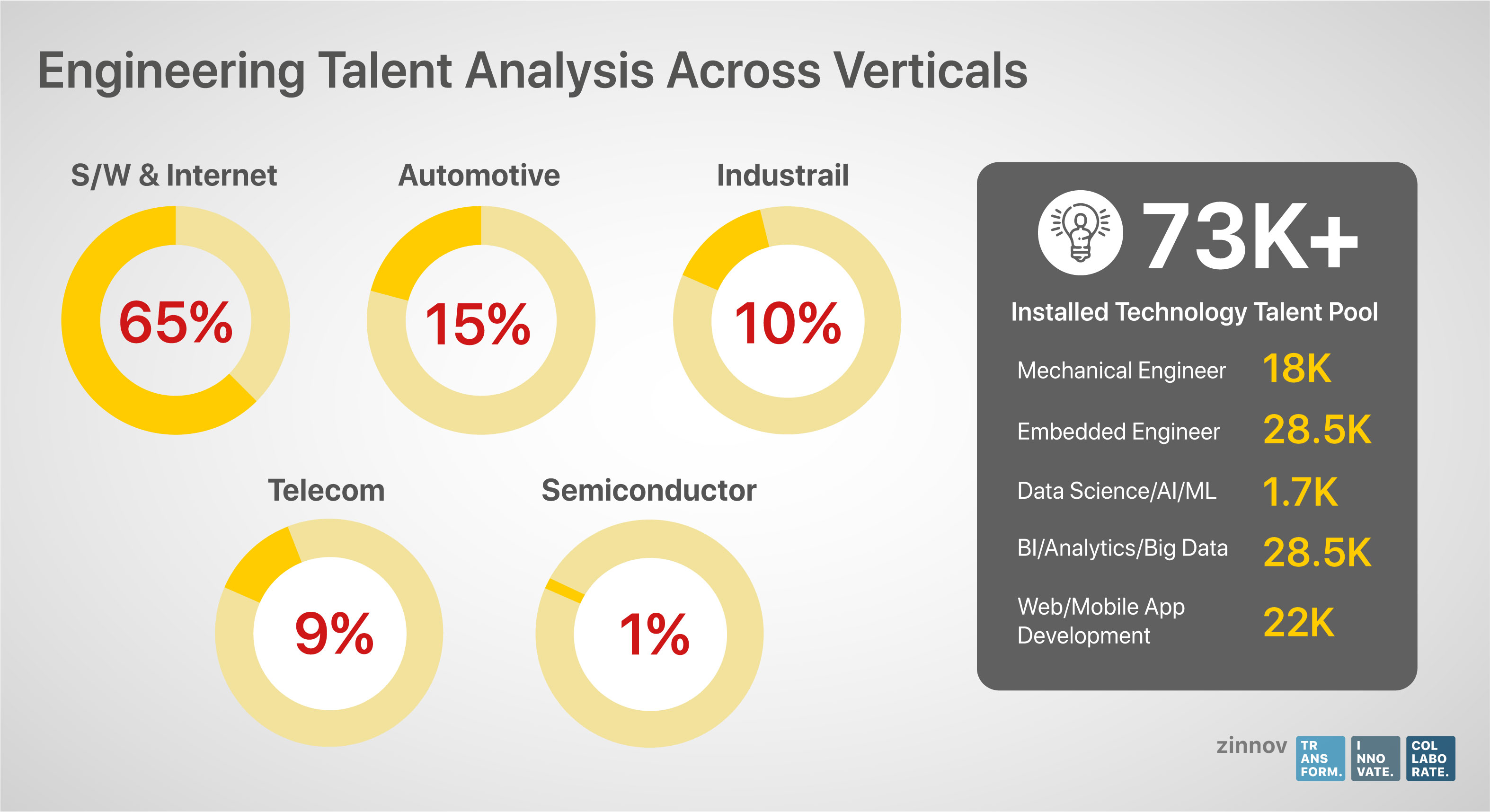 Ease of doing business in Romania
Romania is ranked 52 in Ease of Doing Business Global Ranking 2019 and the following factors are bolstering this ease:
Romania offers a 150% super deduction for eligible R&D expenditure. Furthermore, companies can claim an accelerated depreciation up to 50% for eligible devices and equipment used in the R&D activities.
Since the corporate income tax rate in Romania is 16%, the R&D tax incentive provides tax savings of 8% of the qualifying costs.
Romania also offers complete exemption from Income Tax to companies that are exclusively engaged in innovation and R&D activities for a period of up to 10 years.
Expenses eligible for the R&D incentives include –
o Depreciation and rental expenses of new tangible and intangible fixed assets that are used by taxpayers in R&D activities
o Salaries of personnel directly involved in R&D activities and related expenses
o Maintenance and repair costs for tangible and intangible assets used for the R&D activities
o Operating expenses, including expenses for contractor fees, costs of consumables, expenses for materials that are included in inventory, raw materials expenses, and similar products used in R&D activities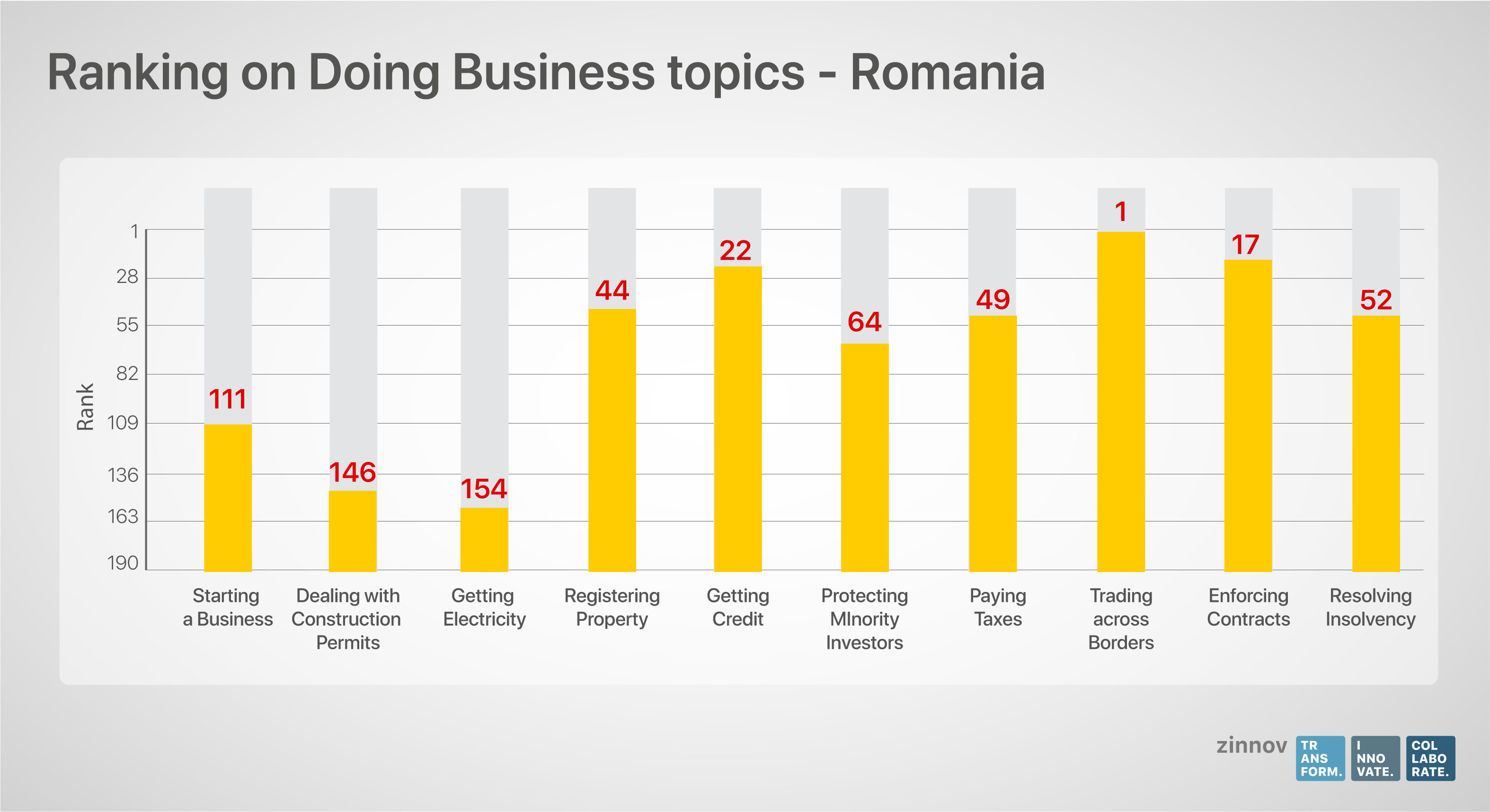 The Start-up Boom – Romania's potential to innovate
When Fitbit, a wearable technology company based out of the US, acquired a Romania-based start-up called Vector in early 2017, the world was introduced to a new innovation hotspot – Romania. In April 2017, an AI start-up – UiPath, raised an astounding USD 30Mn in funds, and yet again put Romania under the spotlight. Several such deals, acquisitions, and venture capital investments have witnessed a massive increase since 2017, triggered by innovative start-ups and technology companies. There are close to 700 tech start-ups in Romania, out of which the top tech start-ups have a high focus on building software, web development, cloud computing, and Big Data.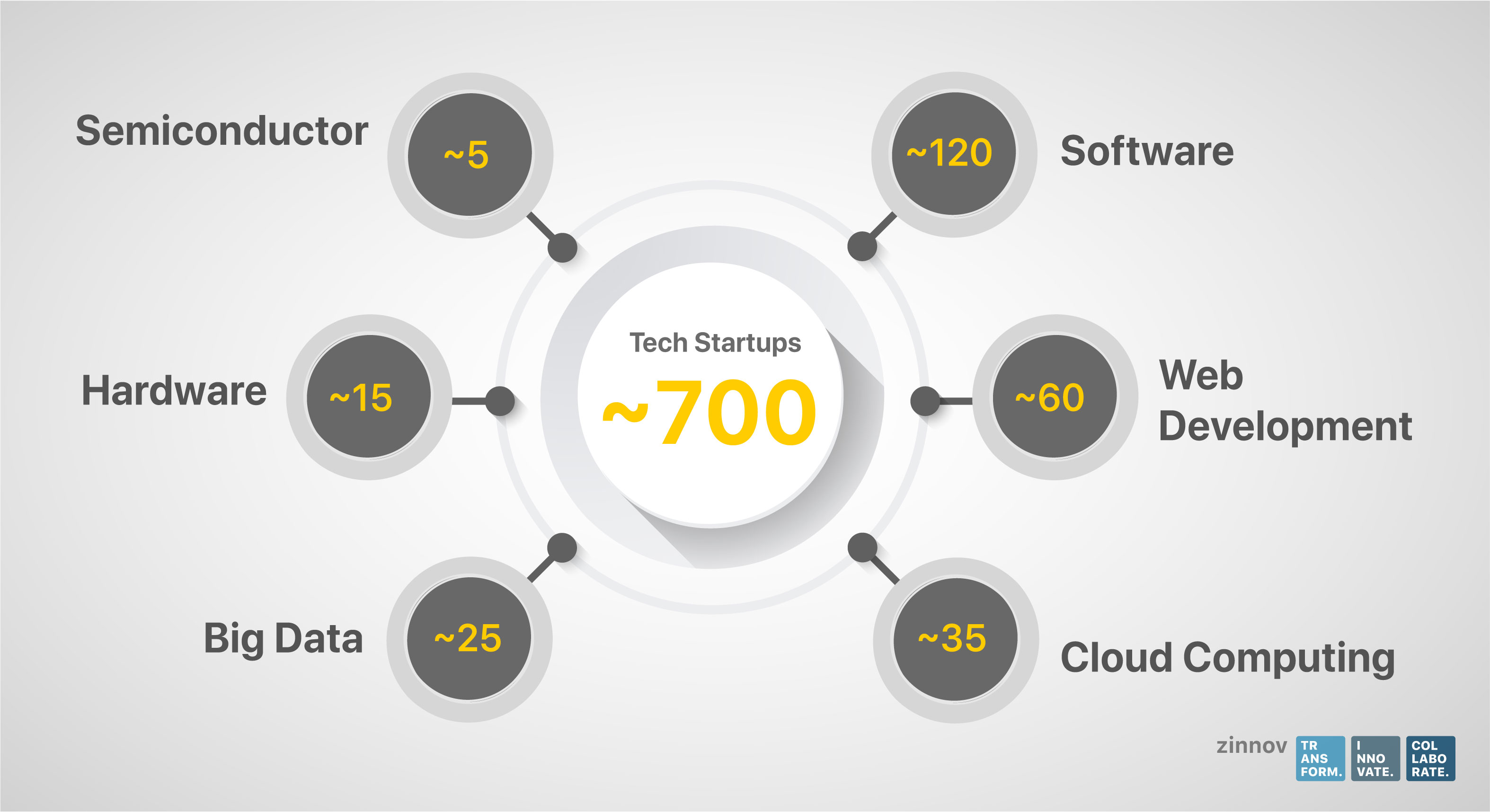 The booming start-up ecosystem is also a result of a low cost of living and relatively high salaries. There is a rise in the entrepreneurial spirit in the Romanians as they try to build products that can be consumed by the global markets. This start-up boom makes Romania a favorable location not just for IT outsourcing services, but also to partner/acquire/acqui-hire start-ups and find advanced technology talent.
Looking beyond Outsourcing in Romania
Although the factors above make Romania an ideal location for outsourcing, the country shows promise for innovation. From the growth of the high-speed Internet in the early '90s to getting its first Unicorn in the form of UiPath, Romania has come a long way in terms of technology growth and innovation. But it still has a long way to go in order to become a coveted global technology talent hotspot. Lack of foreign investment, small local market, a wide gap between rural and urban population, and talent migration to the West are some of the challenges that Romania is yet to overcome. Yet, companies are realizing Romania's innovation potential and are setting up their innovation centers. For e.g., Infosys announced this year that it is opening a Digital Innovation Center in Bucharest and also plans to open a Cyber Defence Center in the future. Clearly, organizations are heavily counting on the potential of talent that is available in Romania.
Once known for its misty mountains, awe-inspiring landscapes, and architectural grandeur, Romania today is clearly on its way to technological glory. Same is the case for other Eastern European countries like Poland, Hungary, and Czech Republic that are growing into technology talent hubs. Clearly, Romania and the entire Eastern European region is a hotbed for innovation, and the sooner the organizations tap into this emerging ecosystem, the better the shape of their digital future.
Want to find the right outsourcing partner in Romania? We can help you identify the right strategic partner in Romania/Eastern Europe and outline a customized technology outsourcing strategy. Drop us a note at
info@zinnov.com
to know more.
*Worldwide broadband speed league 2018, Cable
**World Bank. 2018. From Uneven Growth to Inclusive Development: Romania's Path to Shared Prosperity. Systematic Country Diagnostic; Washington, DC: World Bank. © World Bank.