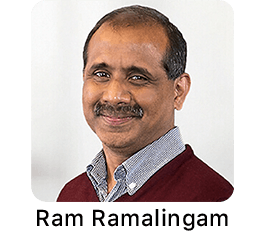 Great question. Accenture Research recently did a study with the top 2000 companies, and most of the executives surveyed agreed on this point – the stakes of innovation have never been higher than what they are today.
What does it mean for Accenture? We figured out very quickly that the model of trying to do it alone would not work. That's one of the reasons why we have so many ecosystem partners, and why we are the number one system integrator for AWS, Azure, GCP, etc.
For us, the drive has always been to get it right. Not just as a single player, but in an ecosystem of partners. So how do we create an ecosystem of partners? We don't just get into a one-time collaboration; we create business groups. For example, we have an Accenture Google Business Group and work together to transform the customer.
How do you make this whole partnership successful? It's not about Accenture or Google. It's not about Accenture or IBM. It's not about Accenture or AWS. It's about the customer problem that we are solving together. Once we have that in mind, it becomes so much faster and easier.
Cultural fit is another very important element. I think that most partnerships fail not because of revenue and incentives, but due to lack of cultural fit.
And to go back to your question, there is so much technology that is happening in the market. The easiest way to do what we are trying to do – and this is something we have developed over time and we are still learning – is creating what we call 'the precision play' with our partners. This is for a specific industry vertical. We create a reference architecture, and we create a precision play, so that there is a readymade reference architecture. In that model, we don't just work with one provider; we work on this Terraform. Now, how do I get these systems up on a platform?, How do I quickly stand a customer on a platform?, How do I integrate them into an ecosystem?. This is not a single partner play. We work with GCP, Hashicorp, IBM, and make all these things possible.
For us, creating this precision play for a specific industry vertical has been hugely beneficial, and that's the model with which we would move forward as well.