Tech companies are inching closer towards Digital Transformation 2.0. With social media even more mainstream now than ever before, and business decisions being influenced by data-backed AI and digital twin technologies, technology has evolved multi-fold, since its advent.
In this forecast of the top 10 technology trends of 2023, we put forth how different technologies will shape up, change industries while benefitting other industries, and how technology will change the way we work . For example, the Industrial Metaverse saw over USD 2.3 Bn funding, demonstrating how it can transform the Manufacturing sector, and others that are dependent on heavy machinery.
VIEW Report
Through detailed graphs on market adoption and intensity, this point of view analyzes what the current market opportunity looks like for various technologies, and how technology and software companies can establish and position themselves in the new, evolving world. We delve into how much innovation is prevalent in 10 major trends across the world, and how much potential they exhibit, in current market situations. Increased government spending too is leading to trends that are shaping markets, and how influencing CAGR rates of technologies.
What are the top 10 Technology Trends for 2023 and beyond?
Industrial Metaverse
Hyper collaboration (Generative AI)
Distributed infrastructure
Digital and virtual assets
Clean Tech
Web 3
Cyber Physical Systems
XOPS
Exa scale computing
Zero trust architectures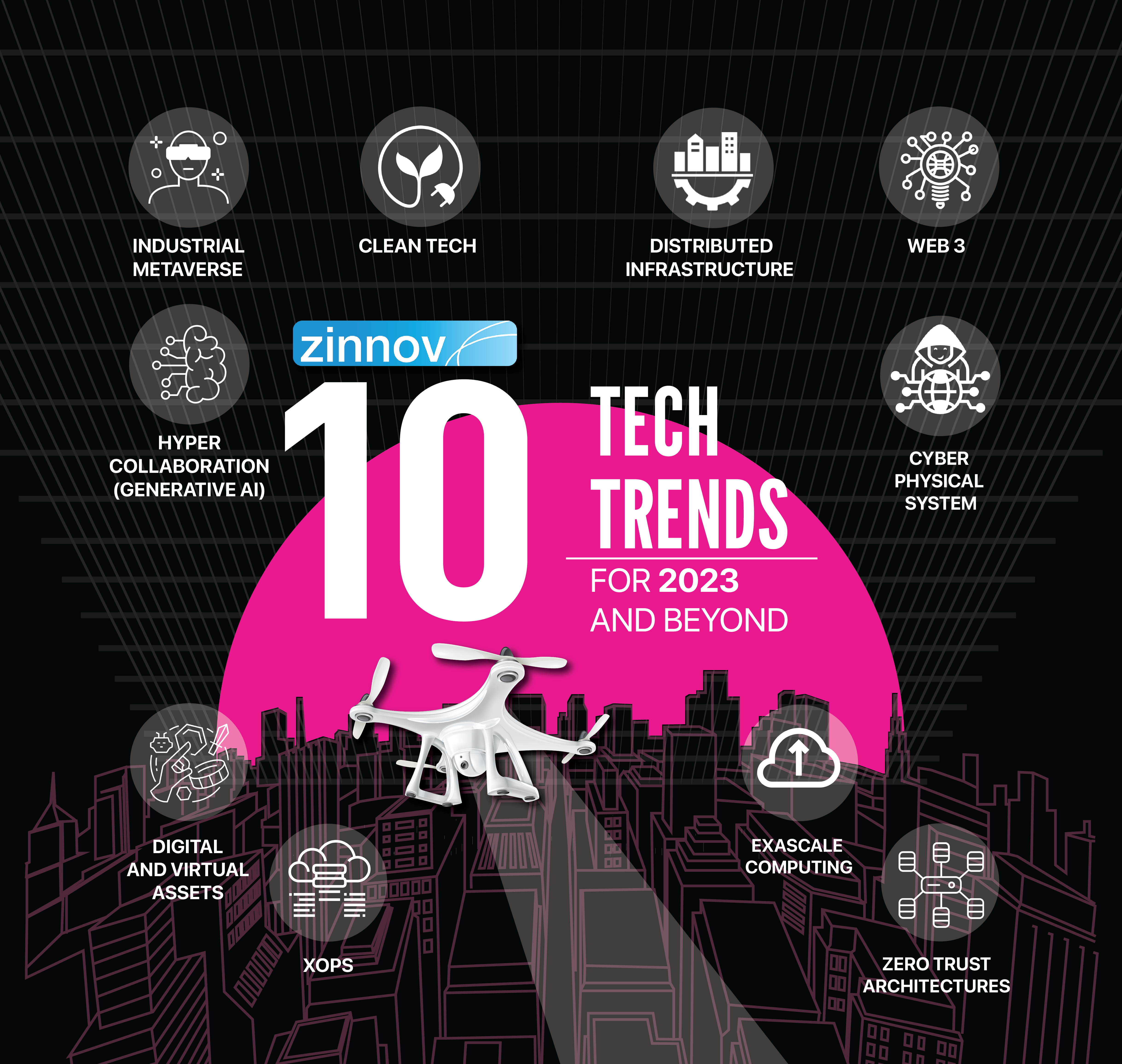 Our Top 10 Tech Trends 2023 report also identifies current whitespaces, and directions of tech market movement. With Sustainability increasing as a focus, we see how clean tech will evolve, and what verticals will be most adoptive? What do networks mean for decentralized workforces? The influence of Blockchain on Web3 and its effect on governance is another direction that the world is still on the fence about. How will NFT change relationships between employers and employees? Find the answers here.