When the winds of change blow, some people build walls and others build windmills.
In Italy, a start-up built emergency ventilators out of diving masks by fitting them with 3D-printed respirator valves for a hospital in Lombardy. These ventilators were in the critical path for the hospital to save lives, and this start-up designed, and 3D printed them in just 6 hours. There are several such uplifting stories where ingenuity and disruptive innovation have been instrumental in changing outcomes for people, communities and even businesses.
At our recent Zinnov Confluence 2020 – US edition, Harmeet Chauhan, SVP & Global Head, Wipro, and Pari Natarajan, CEO & Co-founder, Zinnov discussed at length on how an organization's ability to innovate at scale will be critical in creating phenomenal value for their customers globally, especially now. They also discuss the Next or NXT in Engineering and how it requires not only technological prowess but also transformation in leadership, talent, skills, and business models. Here's an excerpt from this conversation: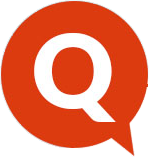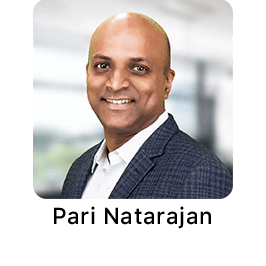 The previous decade was all about Digital disruption, what's NXT? How does EngineeringNXT play a role in this?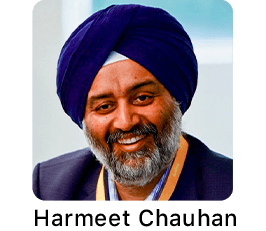 The previous decade was dominated by "Digital."  Everything moved towards a screen and became central to our lives, so much so that Silicon Valley and Seattle firms in this decade have become the world's most valuable companies. In this decade, I think the scale and the speed at which disruptive innovation is happening will continue. I believe that it is going to be all about Data, Artificial Intelligence (AI), and 5G and how these technologies will take customer experience to a whole new level.
Now, the Engineering view from a Service Provider like us was traditionally about capability and capacity augmentation. However, with EngineeringNXT, we add three very critical aspects to drive value for our customers:
Talent can be anywhere, is everywhere. We have new-age crowdsourcing techniques, people engagement models, near-shore and Global-shore models to deliver on complex programs. For e.g., we delivered on feature enhancements around accessibility for a collaboration product for a global leader in a crowdsourcing mode. Turns out, it was quicker and cheaper. Earlier, they used to deploy a team of 700 engineers and now it's much lesser.
Agile is the new normal, for which we added PoD* based engineering programs. For instance, we have a 6-8-member cross-functional PoD that can be engaged in an 8-12-week mode. It has a fixed cost and employs a predictable outcome model. So, we are allowing smaller but multiple engagements to happen at once. Currently, we are in the initial phases of this aspect.
Engage Early and be a partner to co-innovate. We are increasingly focussing on strengthening our consulting and product management capabilities – those that precede the engineering value chain and are followed by the actual solutioning and delivery. A good example here would be that of DC Water. We made an AI-enabled joint IP with them for pipeline anomaly detection, which reduces the effort to monitor any utilities network by 80% and increases the coverage by 3 times in the same time. Wipro and DC Water now jointly sell the IP as well.  For another customer, a tier-1 aerospace supplier, we built connected seats in a cabin by using IoT capabilities. The seats used specialty fabrics (we partnered with a leading tech company that specializes in materials) to track passenger data, seat-belts usage, etc. This changes air crew utilization and efficiency, a true IoT use case.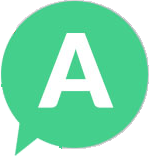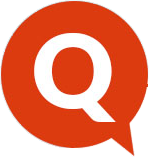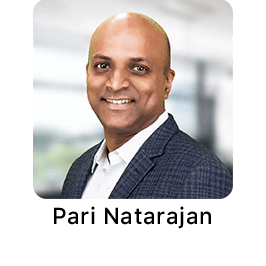 With EngineeringNXT, you talk about enabling Innovation at Scale. Can you give some examples where your customers are using EngineeringNXT to innovate at scale?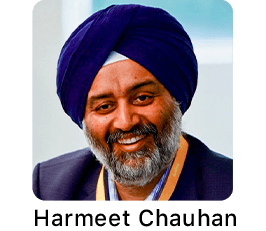 Yes. Of course. One example is that of a leading Middle East Energy and Utility customer. We set up a Women's business park for this client, where we hired from the local top-ranking University and trained & deployed engineers to support their engineering design programs. It currently has a workforce of a few hundred and is set up to scale 2x/3x. This has had a huge social impact since it's a one-of-a-kind and first-ever program for knowledge-based employment for women in the Middle East.
Another great example that I would like to cite for innovation at scale is that of a large online/New media/Digital company. We opened a center in Taipei in 2019 and hired skilled local talent that formed the entire workforce. Even the account team comprised of local talent. Today, for the operations in Taipei, Wipro does significant work in testing the handheld devices for major consumer electronics companies.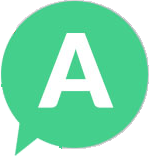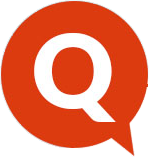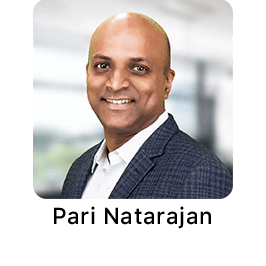 What are the challenges that customers face in the newer models of innovation? What does it mean for us today?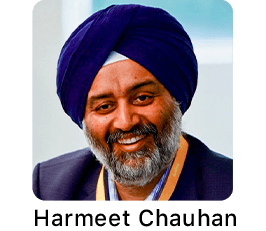 The key challenges that customers face today are:
'Time to market' / 'Time to value' / 'Speed to value' – It's one and the same. Essentially this means, delivering outcomes in a finite time for which scalability, partnership, and expertise are crucial. Repeat business from a customer today,  is contingent on all the above levers being done right

For e.g., Customers today,  not only expect the implementation of 5G but also expect us as partners to validate business decisions and bring a definitive shape to their digital transformation journeys.

Tapping into the right talent – Finding the right talent pool is very critical. It could be anywhere in the world – in Taipei, Eastern Europe or their home.
Partner's ability to understand the customer's ecosystem – It is important for the partner to understand the requirement of the customer and their wider ecosystem. For e.g. A medical devices company will look for a partner that understands not just the device layer but also the broader healthcare ecosystem so that long term roadmaps and value can be jointly created.
Internal Dynamics – In many organizations, there is ambiguity on who is accountable. In some cases, CIOs are taking a lead while in others they are not given any authority to do so.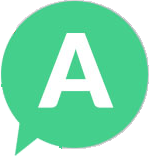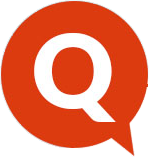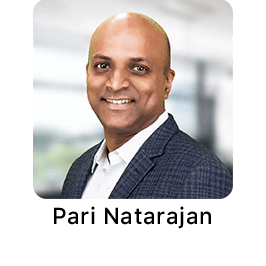 The COVID-19 situation is a very critical discussion today. Everyone is talking about a 'New Normal' when the world is on the other side of this. What can we expect to see from a technology standpoint?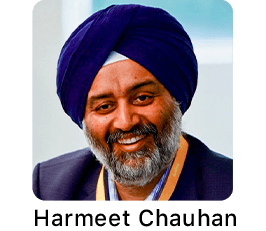 The COVID-19 virus has emerged as one of the greatest threats to the health of people across the world today. It has the unequivocal potential to seriously disrupt the global economy and industrial capacity.
This has led to both demand and supply shocks, affecting the production of both goods and services. At the sectoral level, tourism and travel-related industries will take the hardest hit as authorities push for social distancing measures, consumers are encouraged to stay indoors, and countries go into lock-downs.
Companies need to find innovative ways to increase efficiency and enhance the ability to survive the current crisis and prepare for similar future scenarios. In my view, there are a few areas that will be different on the other side: 
Supply Chain BCP will need to be put in place, especially for components that have a high dependency on specific regions. Additive manufacturing can help mitigate supply chain constraints by providing essential components without depending on the traditional supply chains.
5G acceleration is inevitable with the growing need for faster remote interactions and work from home. The current situation has highlighted the need for quicker implementation of 5G technology for applications like Telehealth, virtual presence, remote education, virtual classes, etc.
The rise of Automation/Autonomous is also expected as social distancing will propel the need for interactive applications and chatbots in order to reach out to customers digitally. On the manufacturing side, Industrial automation will be more emphasized in order to reduce human intervention wherever possible. VR applications can play an increasingly important role in a post-COVID world.
Digital/Data Security will be the need of the hour as more and more people will be working from home and diverse locations.
All in all, it is going to be about how we all come together and continue to innovate (albeit in different capacities) and create solutions that take the world forward.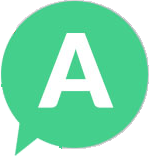 ---
Watch the full video of the Fireside Chat from the Zinnov Confluence 2020 – U.S. Edition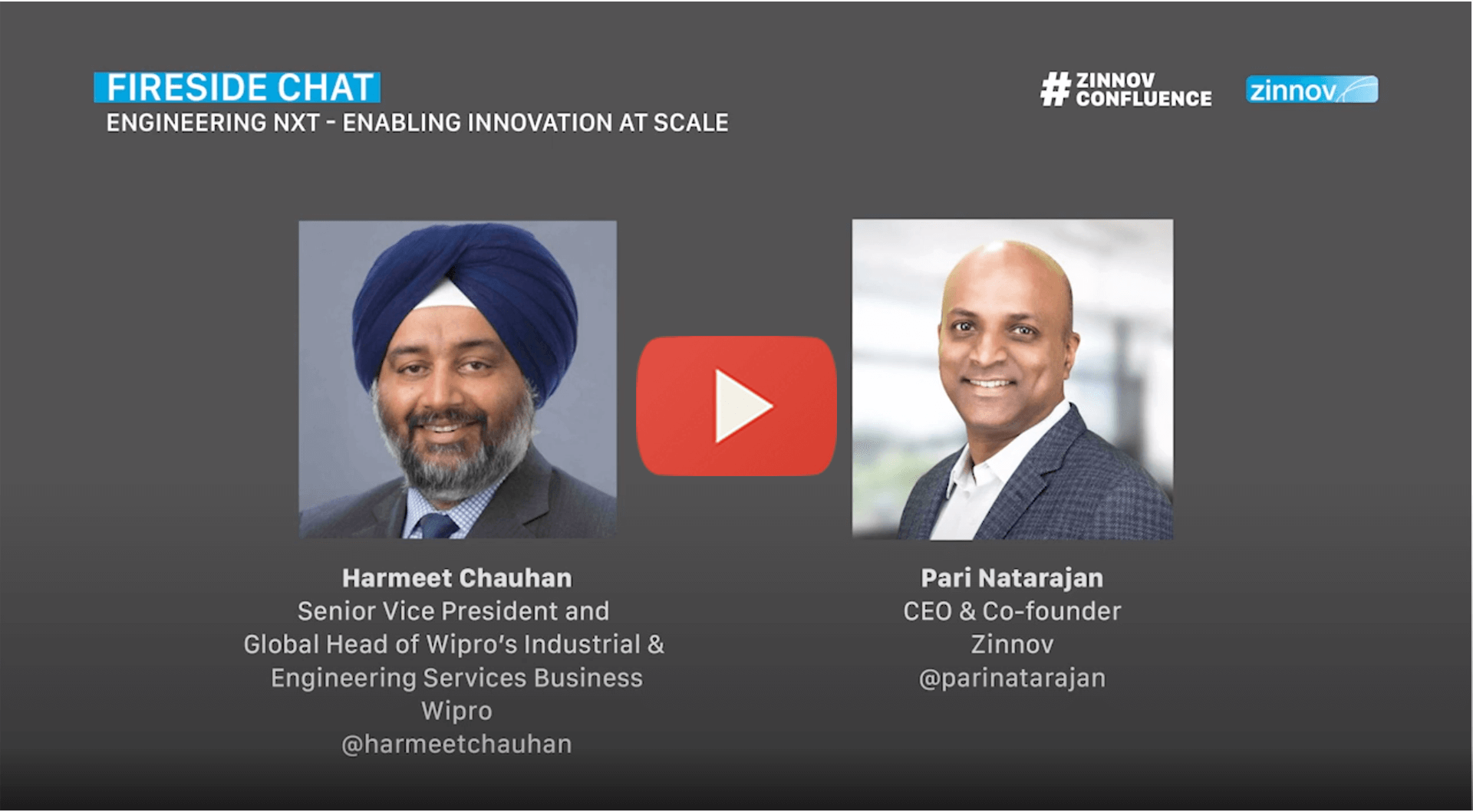 *About PoD – Wipro's Product POD based accelerated software product engineering model provides on-demand seasoned agile product engineering capability at scale to enable delivering software quickly, reliably, and safely. A POD is a 6-8 members independent, cross-functional team with niche skills, product mindset, and start-up culture.

Are you evaluating whether to build, buy, or borrow as you drive innovation outcomes? Connect with us at

info@zinnov.com

to be able to drive disruptive innovation at scale.