Two in every five millennials quit their jobs over poor workplace technology*. With increasing assimilation of technology in our everyday lives, employee expectations and workspace demographics are rapidly shifting. Employees today expect seamless communication and collaboration in a workspace that enables productivity and flexibility. They want to be able to work from anywhere in the world and stay connected.
Organizations are cognizant of the impact that digital workspaces have on employee experience and productivity. Hence, organizations are employing several strategies to accommodate new technologies and use cases of digital workspaces across the talent management strategy value chain i.e. talent branding, talent acquisition, talent management, and talent retention. Given below is an illustrative list of digital use cases that companies are currently exploring to make their Human Resources teams efficient and enable better employee experience.
6 widely adopted Talent Use Cases of Digital Workspaces
Given below are six talent use cases of technologies that are witnessing rapid adoption across the ecosystem and making digital workspaces an effective talent management strategy:
1. Chatbots:
Several organizations have already put chatbots at employees' disposal to support functions like IT, leave management, HR, Finance and other operational queries. Chatbots in the workspaces simplify everyday tasks where employees don't have to open multiple interfaces or go through several steps to complete a prosaic task like raising an IT ticket or applying for a leave. They help employees save time and increase productivity by focusing on strategic work. Chatbots are usually available in the form of messaging apps like Facebook Messenger and are powered by technologies such as AI, ML, and Natural Language Processing (NLP).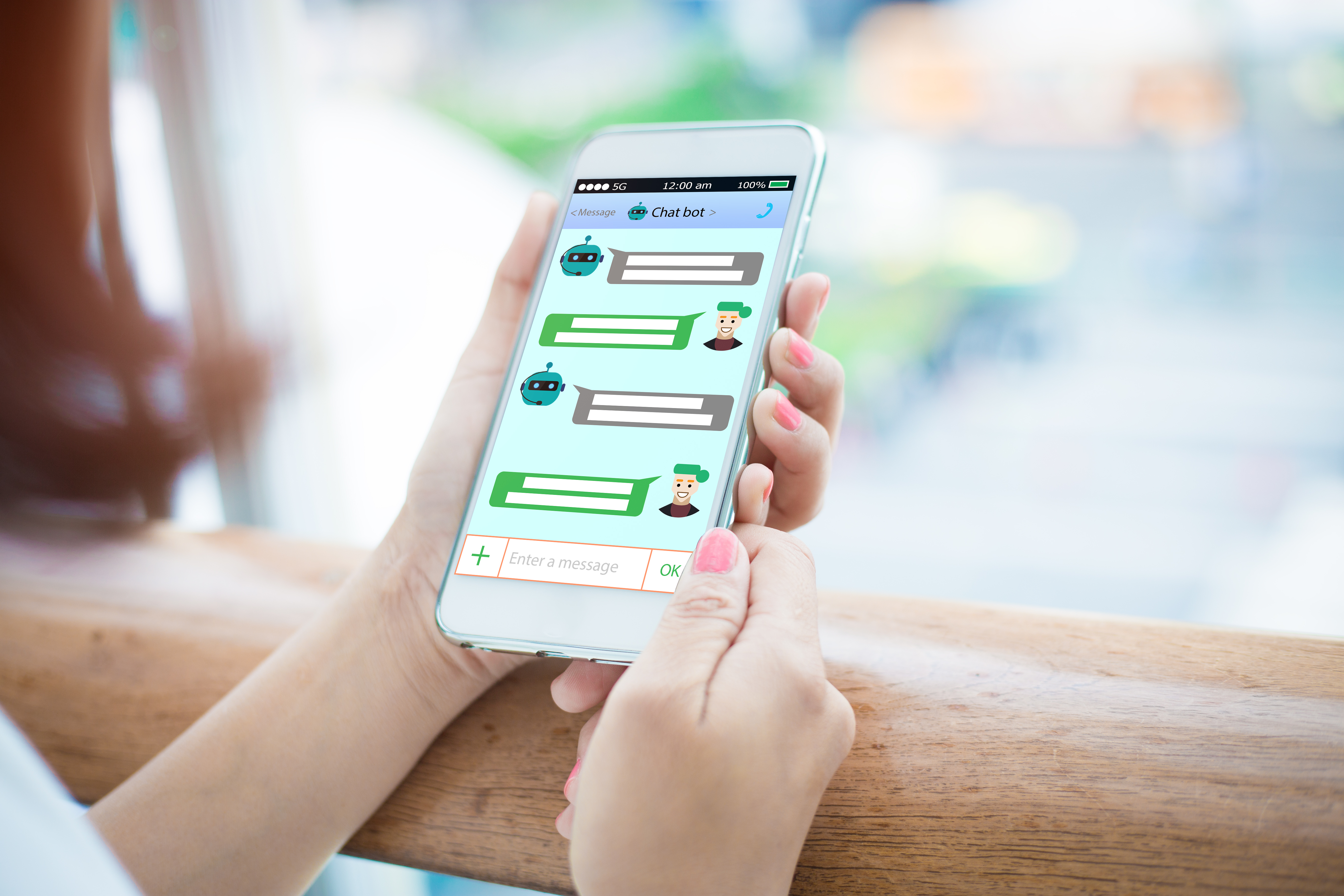 A good example here is Leena, a self-learning cognitive AI chatbot platform, created by Leena.ai, a start-up based out of India. Several MNCs have already deployed Leena in the workspace as an HR/Employee Benefits Support Chatbot. Chatbots like Leena help the employer:
Sending job alerts from the enterprise's internal job portal;
Getting leave approvals from the manager;
Integrating work meetings with the employees' as well as the manager's calendar;
Executing internal dip-stick surveys, and so on.
2. Virtual Personal Assistants:
'Jarvis, remind me to call Pepper.' 'Jarvis, show me the progress on my new suit.' If you have watched Iron Man or other Marvel movies, you would know that Jarvis is a VPA. Like Alexa, Google Assistant, and Siri continue to become seamless parts of our home lives, soon VPAs like Jarvis will enter our workspaces. Imagine getting into a meeting room, and saying, 'ABC, start the meeting,' and automatically be connected to the bridge without having to physically dial in. Virtual assistants will make our workspaces look like they are straight out a sci-fi movie.
In the future, VPAs might not just be a software or an application, they might be fully functional robots gliding around in the workspace. Currently, VPAs are being used for activities like setting up meetings, checking traffic, the best route to work, weather, etc. However, as technologies like AI, ML, speech recognition, NLP evolve, VPAs will be able to process more complex instructions.
3. Gamification:
Gamification is another use case of digital technologies that companies are aggressively leveraging to enhance employee experience and will be an important aspect of the future of work. Implementation of gaming mechanics can help companies make their interfaces around learning, talent acquisition, appraisal, surveys, etc. interactive and interesting. Gamification enhances employee experience by increasing participation, boosting collaboration and creativity.
Several companies are leveraging gamification to get access to talent. For instance, Marriott leveraged the social gaming route to attract and engage with millennial talent. It built "MyMarriottHotel," a game that allowed players (potential talent) to virtually run their own hotel, hire and fire employees, deliver food, and clean rooms. Candidates earn points for happy customers but lose points for poor service. This helped them reach out to a larger audience and enhance engagement. Engaging with talent digitally also saves time and cost.
4. AR/VR-enabled Talent Branding:
One of the most impactful uses of AR/VR (Augmented Reality/Virtual Reality) has been in the talent branding space where it helps companies establish themselves as innovative companies to work for. Currently, AR/VR technologies are being leveraged while hiring and at campus placement fairs, Learning & Development as well as on-field/remote training. AR/VR is poised to impact new-age workspaces as it finds more applications in day-to-day work.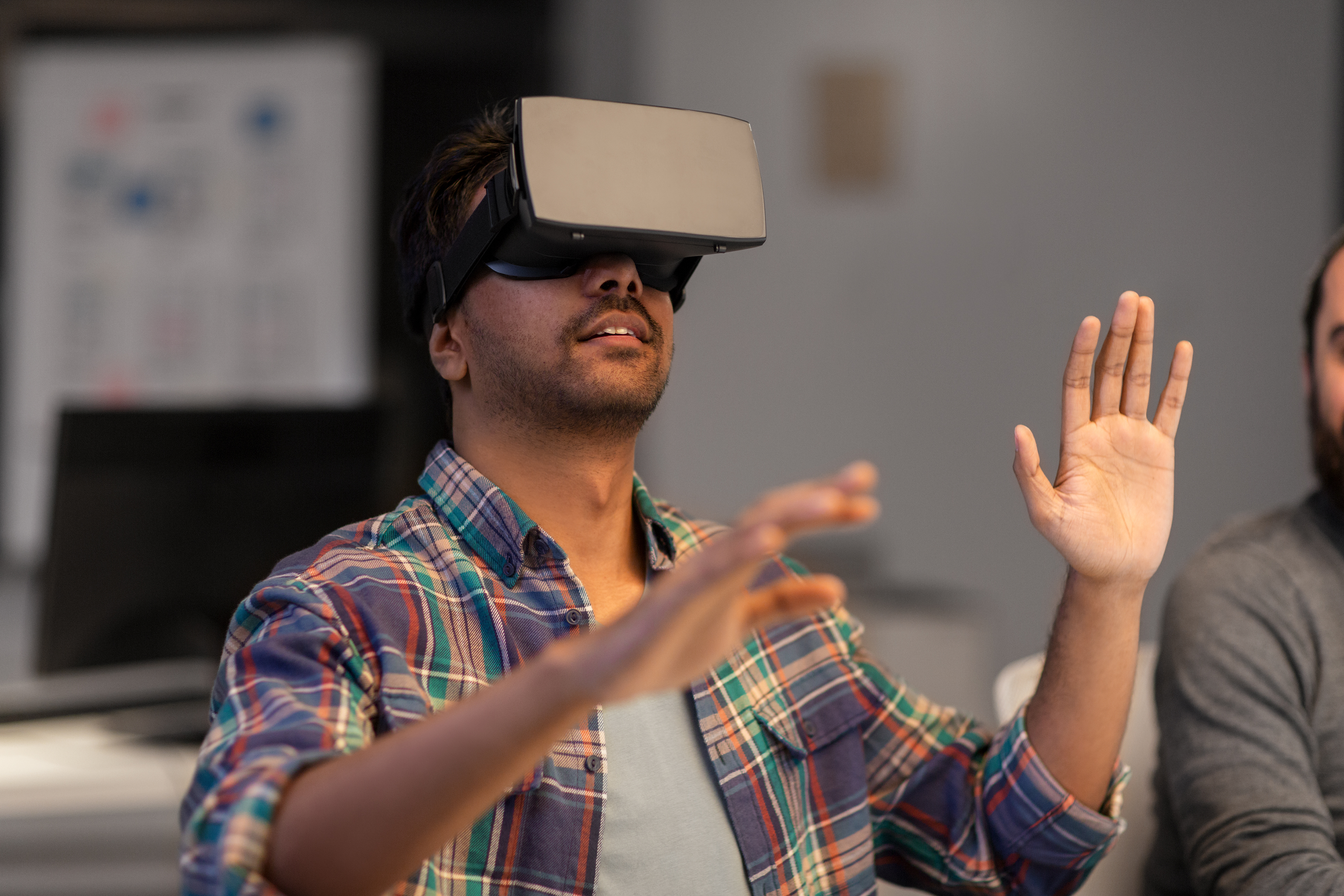 Two companies that have used this technology as a part of their talent management strategy are Intuit and GE. Intuit attracts the best-in-class fresh talent across universities/campuses by giving candidates a real life-like experience of working in the organization by using AR/VR technology. It created a unique visual presentation to integrate virtual reality that showcased the culture of the organization and utilization of technology at work, which not only gave the candidates a better understanding of the organization and the brand but also enhanced the company's brand value. GE uses VR headsets at career fairs to help candidates experience the technology that GE works on. Some of the experiences include riding aboard a new GE locomotive as it races across a Colorado prairie, exploring the working of GE's subsea oil-and-gas recovery machines, welding parts of GE's complex machinery and so on.
5. Cognitive Search Platform:
Today, working smarter is more important than working harder, and cognitive search platforms are one such use case of digital workspaces that are instrumental in helping employees work more efficiently. Cognitive search platforms enable intelligent search and contextualized data with the help of an intuitive tool. It also helps reduce the possibilities of errors and redundancies.
For instance, the sales team of a technology company was spending around 25% of its time in finding relevant content for sales collaterals, which led to a lack of productivity and low-profit margins. To circumvent this, the company implemented an augmented data discovery platform that helps configure millions of data points and provides instant insights that the team can leverage across all stages of the sales process. The platform enables the team to work smarter and more efficiently with easy access to contextual information.
6. Analytics-driven Personalized Wellness Assistance:
The importance of employee health and wellness has gathered much steam in recent times. Companies are making concerted efforts to provide a suite of digital tools that assist employees in managing stress and working towards a healthy work-life balance through relaxation mechanisms like yoga, meditation and so on. Wearables, Smart RFID badges, data analytics, and other cognitive and gamified platforms are being employed by companies to track their employees' health and provide personalized insights on how employees can improve their lifestyle, which will translate to better health.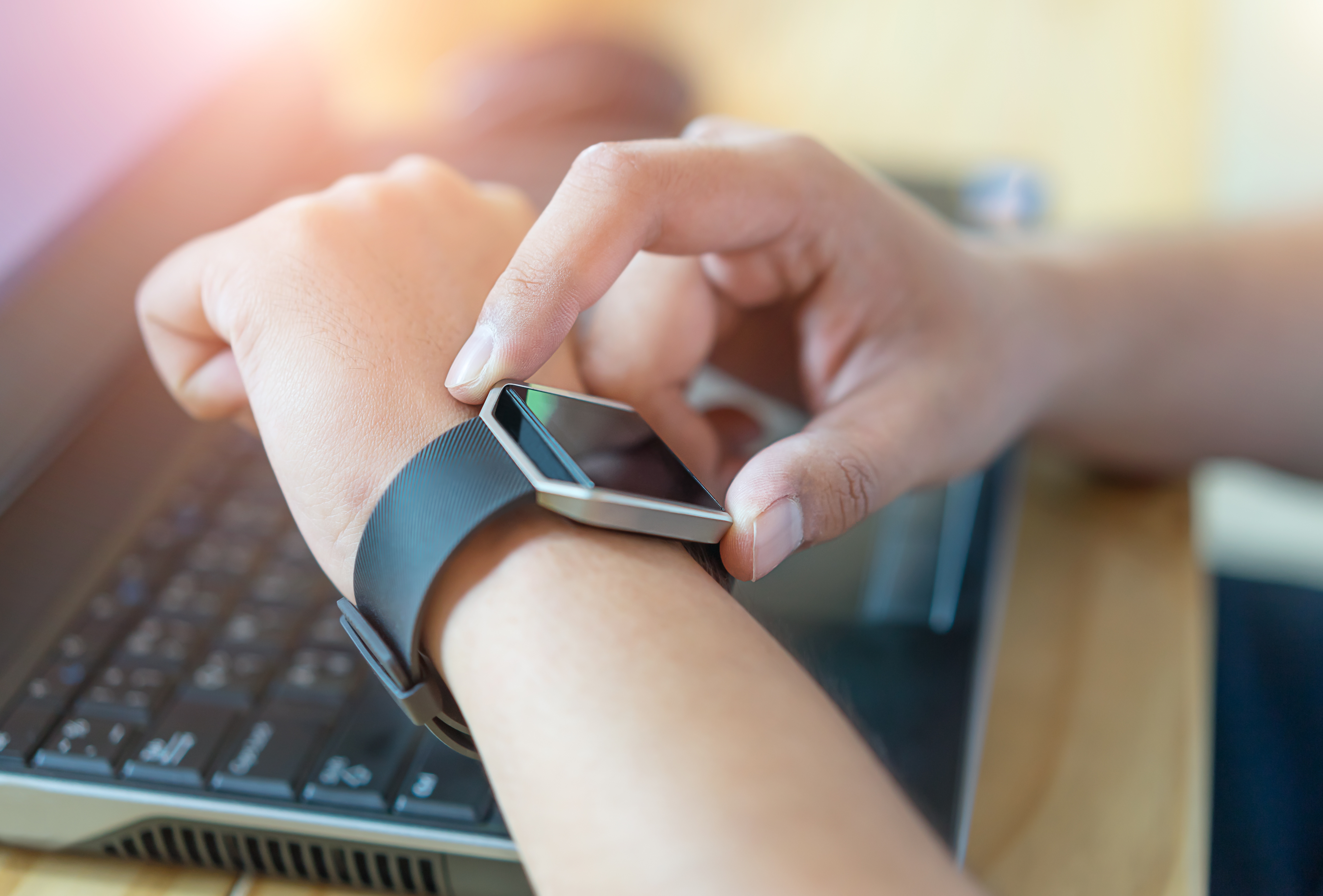 A case in point is a retail company's Health Analytics Platform that gathers biometric information and generates wellness scores, bio-identity scores, etc., that can be used to engage with employees. Personalized insights based on an analysis of the data points and trends help provide an early indication of potential health issues or lack of progress towards health goals.
Another method of driving health and wellness through digital workspaces is the use of a gamified employee health management platform. Aetena, for instance, along with Mindbloom Life Games, visually represents an employee's priorities and progress in matters such as health, lifestyle, career, creativity, relationships, finances, and spirituality through a metaphor called 'life tree.' This online game encourages personal wellness in a fun and interactive manner, encouraging employees to achieve their health goals. Tools and platforms such as these are poised to become a mandate in organizations, and digital workspaces will have a crucial role in making these wellness programs a success.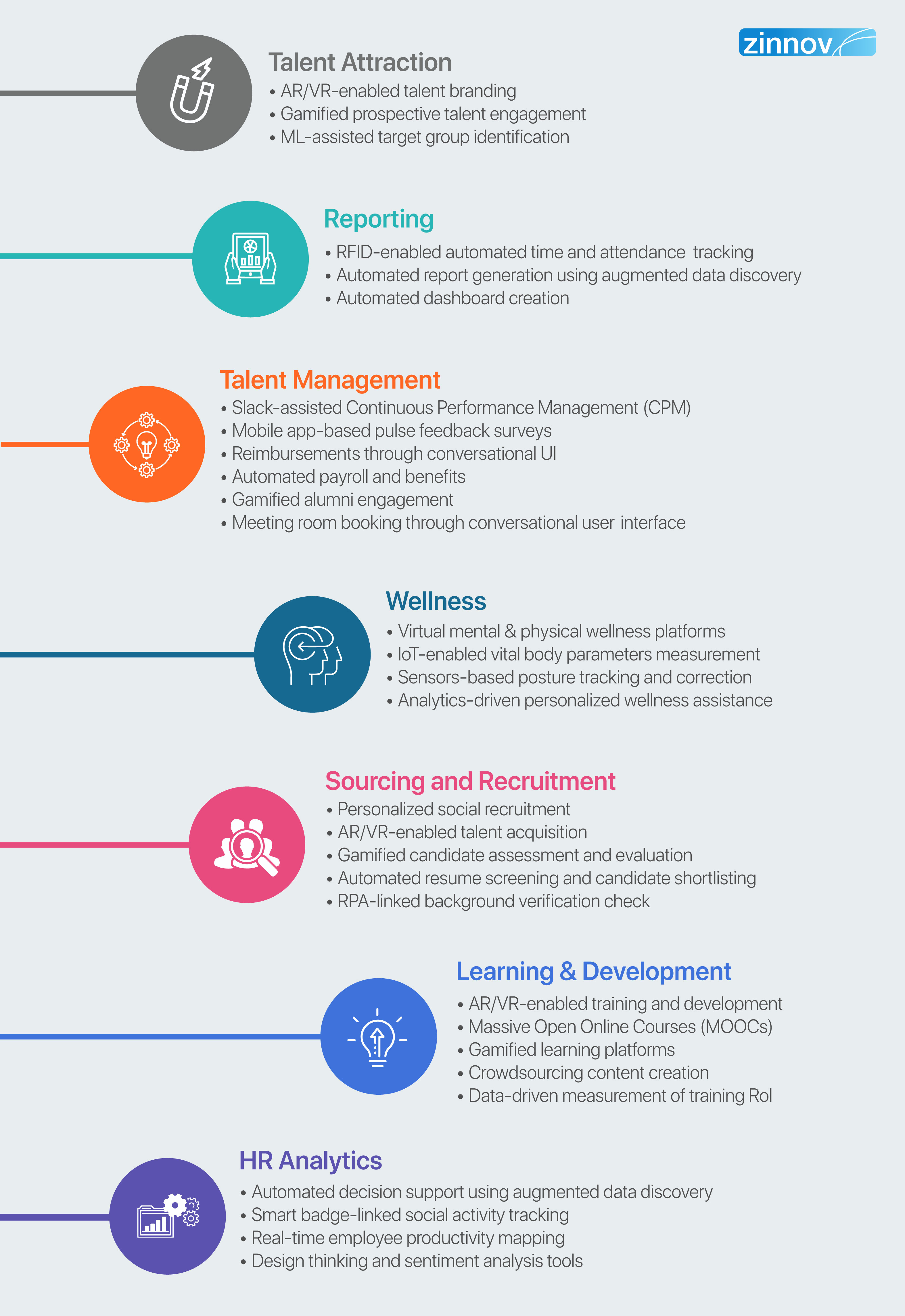 Implementation of Digital Workspaces helps Attract, Retain, and Engage Talent
Decades ago, when VOIP giant, Skype, entered our workspaces, it transformed the way we communicated at work. It made internal communication, conference calls, and interacting with clients – especially overseas clients, affordable and seamless. Telephones were eventually reduced to a mere desk décor and Instant Messaging (IM) became the norm. Technology has propelled the evolution of our workspaces, and with the increasing interplay of digital in our everyday life, we can only expect our workspaces to evolve even more rapidly in the future.
The plethora of talent use cases of digital workspaces mentioned above is only the tip of the iceberg. There is an array of talent use cases that digital workspaces can offer but are as yet unexplored. The talent use cases of digital workspaces enable communication, collaboration, and connection within the employees, which further has a direct impact on attracting top-notch talent, increasing employee satisfaction, and employee retention. As more and more digitally native employees continue to enter workspaces, it is crucial for organizations to stay digitally prepared and invest in digital workspaces. However, budget constraints, lack of leadership, and technological limitations remain major roadblocks for companies looking to explore and implement these use cases. But the risks of inaction are high, and hence companies must prioritize digital workspaces for the many advantages they have to offer.
Drop us a note at
info@zinnov.com
to get actionable insights on transforming your workspace into a digital workspace.
*Source: Future Workforce Study