Low Code/No Code (LC/NC) platforms are providing high scalability, performance, security, and integration across enterprise applications and are rapidly catalyzing the democratization of Automation. A high volume of LC/NC developers are working in tandem with professional (or Pro Code) developers within enterprises to scale their Automation initiatives end-to-end. In fact, LC/NC developers are set to amplify and become almost 3X the number of Pro Code developers by 2025.
Zinnov's recent global survey of 257 CXOs revealed that about 60% of organizations have a moderate to high focus towards investing in LC/NC technology, and 27% of enterprises have already leveraged this technology to build more than 50 applications within their workflows. This much sought after domain presents a sizeable market opportunity today – in excess of USD 6.5 Bn and is expected to rise exponentially to exceed USD 45 Bn by 2025, thanks to the new digital working environment propelled by COVID-19.
To understand the burgeoning of the LC/NC space, key drivers, and the disruption this new technology has caused in the enterprise digital story – Nischay Mittal, Principal, and Global Head, Automation, Vansh Kukreja, Project Lead, and Anudeep Gill, Consultant, Zinnov caught up with Omid Aslani, Director Product Management, Kofax, for an insightful conversation. We also gathered his thoughts around the interesting interplay between LC/NC orchestration, key business formulas, and his take on the multi-platform strategy leveraged by several enterprises today.
Here's an excerpt from the interview: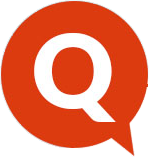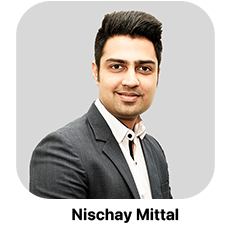 All enterprises are becoming 'Software Development' enterprises with a democratized focus on Automation. There are 3 typical personas leading this trend – Pro Code, Low Code, and No Code Developers. How do you think enterprises can best leverage this phenomenon to achieve scalable Automation?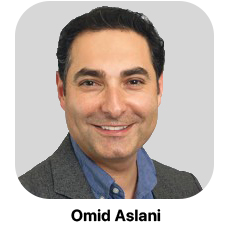 To answer this question, I would like to talk a bit about my career.
I started my career as a process engineer driving digital transformation in Fortune 500 organizations. For my team and I, it first came to understanding the processes and deficiencies. Identifying where and how value is created for the customer and eliminate non-value-added steps.
To achieve scalable Automation, enterprises should aim for a balance to strike in building true digital workflow transformation. I think of Low Code/No Code capabilities as Lego pieces pre-built to a certain extent, enabling citizen developers to construct solutions. Therefore, the key here is to have an integrated platform that allows citizen developers and Pro Code developers to best collaborate around high value Automation. It's important to have the right tools for the team to limit the number of point solutions and the learning of additional skills to achieve results. It's about getting to high quality efficiency in less time.
I think of Low Code/No Code capabilities a Lego pieces pre-built to a certain extent, enabling citizen developers to construct solutions…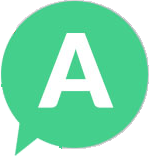 ---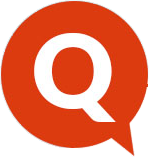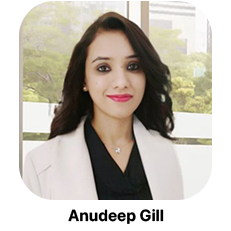 LC/NC platforms are challenging traditional application development and are rethinking business and IT collaborations. What is the LC/NC battle about in the business development context? When should enterprises select one platform type over the other?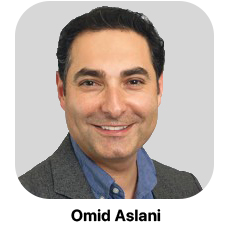 Lets' take a step back and understand this notion of Low Code/No Code and the hype about it.
The difference between No Code and Low Code application development platforms is clear and not controversial. Applications that require some level of coding and collaboration between citizen developers and Pro Code developers are Low Code, and by their nature less restrictive, and tend to have more capabilities than No Code platforms.
The most successful digital workflow Automation initiations bring the key stakeholders of the business together to automate high value workflows. This requires a mix of professional developers, citizen developers, and business analysts/subject matter experts and requires the availability of the right tools for the right person. Enterprises should go beyond the hype and marketing message of Low Code vs. No Code and instead dig deeper to understand their internal processes, their needs, and associate them to the capabilities of the platform being offered. I think it is less of a battle and more about picking a platform that supports Pro Code, Low Code, and even No Code for your enterprise.
Ultimately, the goal should be to identify platforms that allow for speed and rapid solutions, helping scale, requiring less IT development time, and empowering citizen developers to build solutions addressing urgent business needs. For instance, we deployed Kofax TotalAgility and Kofax RPA at Safe-Guard to fully automate their contract payments and accelerate their end-to-end claims lifecycle, which led to a 75% reduction in adjudication time and a 15% increase in customer satisfaction.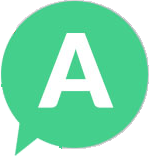 ---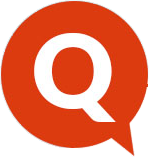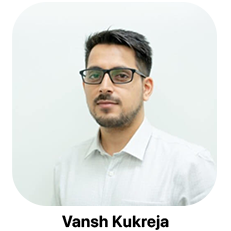 While the LC/NC space is picking up massive traction, what are some of the most pressing challenges that enterprises must be aware of while dealing with such platforms?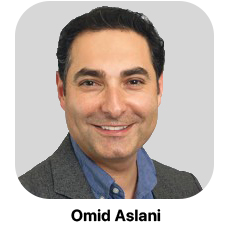 I spend substantial time with our customers and partners and hear of various platforms and the challenges that customers have faced with such solutions. It typically relates to embracing LC platforms and having access to additional capabilities beyond LC. Perhaps, we can put those challenges into two buckets:
Internal IT friction or lack of IT buy-in – This involves factors like lack of trust in citizen developers, reduced faith in the solution, and unwillingness to let go of the trust in professional developers.
Scale and governance – The key here is to identify passionate and capable citizen developers depending upon the solution required, the process to drive efficiency and reuse Automation solutions.
While embarking on their Low Code/No Code journey, an enterprise should be wary of challenges around lack of IT buy-in, and Governance…
Another critical aspect is the training offered to enable individuals to learn LC/NC capabilities. For instance, Kofax trains in two different formats – the first is the typical 'classroom/staff training,' which is an instructor-led training and the second is the 'interactive problem-solving method,' where individuals are asked to brainstorm on the problem, and we guide them on the solution.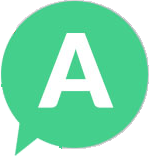 ---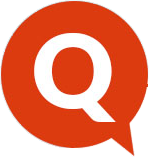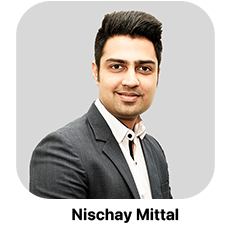 What's the next wave of innovation within the LC /NC space? How is the interplay between LC/NC, orchestration, and governance capabilities playing out?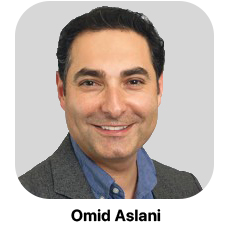 We are already seeing the next wave in Low Code/No Code platforms like Kofax's Intelligent Automation portfolio such as the Kofax TotalAgility platform. It's loaded with the right capabilities and experiences, to truly allow collaboration between citizen developers, professional developers, and essentially the Enterprise Automation team. This provides a powerful and easy-to-use experience for these niche-skilled developers, and business analysts/subject matter experts. This is coupled with a robust set of capabilities built-in for AI (Artificial Intelligence), IDP (Intelligent Document Processing), Integration/Connectors, Process Modelling, Task Management, Orchestration, and Business Rules management.
The goal is to develop one platform with the right capabilities to allow the scale of Automation towards digital workflow transformation, from Data/Document intelligence to connected systems, and orchestration. More and more, we are seeing this convergence of Automation and the integration market, as the sophistication and needs of organizations evolve in their digital workflow transformation journeys. And we are glad to have been at the forefront of that movement.
Kofax TotalAgility is helping P&N Bank orchestrate more than 90 different processes, including processes like loan applications and account management. In addition, this is integrated with Kofax RPA to optimize and streamline their back-office operations, leading to a boost in employee productivity and enhanced customer experience.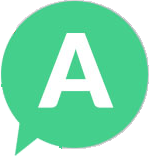 ---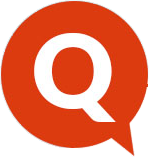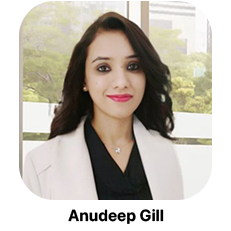 What are the key guiding principles for an enterprise to be able to leverage LC/NC capabilities more effectively and manage a multi-platform environment to be able to drive scale?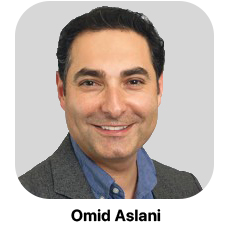 I believe Automation initiatives should be aligned to the company's strategic priorities. Without alignment, benefits that are attained are not well celebrated to gain momentum (it starts with a spark, and you need that spark), are difficult to coordinate to what the bigger impact is for the company. Therefore, it's best to start with the company strategy, identify and prioritize high value Automation to drive forward. Many smaller continuous improvement tasks can get automated to also bring in incremental savings.
It's best to start with the company strategy and identify and prioritize high value Automation to drive forward…
There are three key guiding principles that enterprises should implement to reap benefits from LC/NC capabilities to steer a multi-platform environment:
Leverage a platform that supports the key capability areas required like Document Intelligence, Process Orchestration, and Connected Systems
Identify a platform with the right experiences for your Enterprise Automation team that includes Pro Code, Low Code, and No Code to ensure success at every stage
Utilize a proven services team in your Automation space to accelerate success in this domain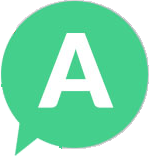 Low Code/No Code developers are acting as the next major agents for expanding digital capabilities for enterprises. It would be interesting to see how this landscape undergoes rapid change with the massive influx of investments, high focus on democratizing processes, and the drive in expanding product capabilities. However, it's important to align LC/NC deployments with the core brand strategy to enjoy high value creation and fast-track success.
To dig deeper into the power of Low Code/No Code platforms and the myriad of Automation opportunities they create for enterprises, speak to our consultants at 
info@zinnov.com