The rapid expansion of the Unicorn ecosystem has been as magical as the term's namesake. Coined by venture capitalist Aileen Leethere in 2013, the global Unicorn footprint today consists of 540 companies valued at over $1.7trillion, largely distributed around the United States (288), China (122) and the United Kingdom (25). While the nature of business may vary, a key trend identified across all Unicorns is the increased use of partnerships and alliances as part of their corporate strategy.
Something we like to call 'Industrial Darwinism', firms today need to adapt and continually make strategic tweaks to survive and thrive. The use of a partnership network allows Unicorns to acquire resources and capabilities quickly and effectively, to gain competitive advantage while strengthening their revenue and profit margins. However, it is of import to note, that fittest doesn't mean the most prepared but best adjusted to the environment; this probably explains why Serena Williams hasn't been able to win her 24th Grand Slam title yet. The same principle applies to business as well, which is why it is imperative for Unicorns to have practical, flexible and adaptable roadmaps afforded by effective partnerships and alliances.
How do you choose the right partner? What are key measures of success? How do you keep partner morale up during a global crisis? What are some industry best practices? Sean Bouani, Partner at Zinnov chats with James Griffin, VP Global Partnerships, Eighfold.ai to answer some of these burning questions.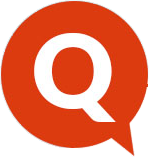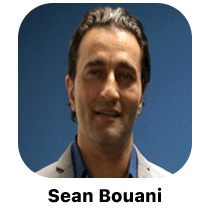 In this era of globalization, what are some best practices that Unicorns must follow to build rapport with their partners?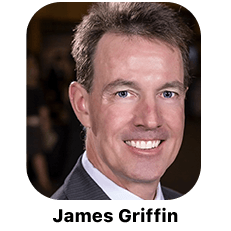 It's all about sales and GTM strategy. Unicorns don't have infinite resources to go out and sell to every region on the planet, even though video, web conferencing and other services may have made things easier, the propensity for success still requires a level of localization to where you are selling and where your clients are.
Some strategies to consider:
Have a local channel and consider them to be your representatives in that region. For example, the China and Russia markets require a local established business to be in-country. You can't afford to build brick and mortars everywhere, so to take advantage of those markets while you are still building your business, the best thing to do is to find aligned local partners.
You also have to enable your partners so they'll have the ability to Go-to-Market as effectively as your own sales team, regardless of the type; whether they are an alliance partner with influence or whether they are a reseller. For us, we often co-mingle them in our training so they can learn in the same way and adhere to the same learning system that our sales team does. This strategy allows you to have both localization and increased capability.
The partner needs to know your product as well as you do, so when you are not in the room, they will still be able to clearly articulate the value proposition, the impact and those best practices' recommendations. This ensures that you will have an enablement plan no matter what that strategy is.
Implementation is critical for unicorns, as they are all about speed and getting to size as fast as possible without having to sacrifice client outcomes. For example, at Eighfold.ai, 50% of all our deliveries have integrations to a source of record, such as their existing recruiting process, talent and human resource information management systems, etc. We have all the pre- integrations done, but we have to have partners to deliver at least half of them by the middle of the year and ultimately 70% of all our global deliveries will be done by partners. Ideally for us, partners are generating the opportunity from their own client relationships and we are driving the whole process together. That's a win-win of the highest magnitude. We find that we have better delivery with this strategy, because partners understand the technology infrastructure and the idiosyncrasies of the client due to their pre-existing relationships, and they can contextually apply implementation of your solution for the best possible outcomes with that client.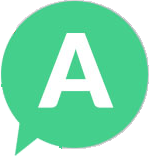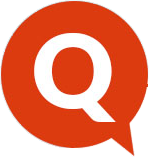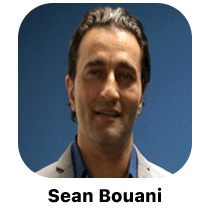 In this era of new remote work, what are some of things that ways to empower partners while maintaining a strong relationship with them?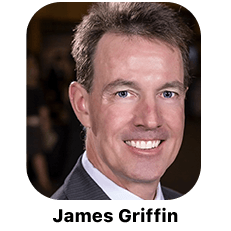 One of the things that I ask my team is to share with me their experiences on what has worked. Some themes that always come up are around:
Being laser-focused on outcomes. It's the results that matter
Defining those stated results and reverse engineering them to ensure attainment based upon those outcomes
One trend we see Unicorns embracing is around diversity, equity and inclusion (DE&I). We are finding that in a number of organizations, they have always had the proper mindsets, but they seem to never have sufficient funding or abilities to effect the change within their respective organizations and in ways that are measurably impactful and drive superior outcomes. That now has changed and commitment to DE&I outcomes that are concurrent with revenue objectives are becoming more paramount. So, if your partners are not firmly aligned to your GTM at all times, then you should ask yourself, are we set for the type of success that we can and should be having? That alignment and institutionalization into your culture of a commitment to DE&I makes for great organizations, helps clients realize better outcomes with respect to people, while concurrently aligning them to business performance and that has always been the panacea. Some of today's leading Unicorns are embracing DE&I, because they have already realized that diverse teams have measurable superior outcomes.
Finally, you should empower partners to succeed by consistently offering them training, workshops, co-branding & co-marketing and creating joint solution architects.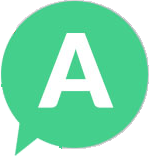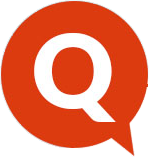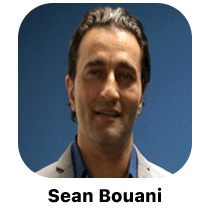 What processes should Unicorns have in place to effectively measure partner success that in turn are aligned to the organization's OKRs i.e. leads, conversions, closing velocity and rates, revenue, etc.?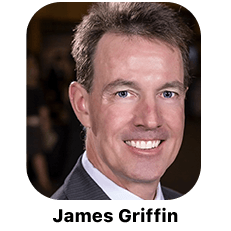 It's all about reverse engineering the partner's objectives to come to an understanding of what metrics and the partnering business plan should include. For example, how should you proceed if a potential partner has a rule of thumb that they don't just engage in any partnering activities?
The answer is that you have to conduct critical due diligence on the forefront in the form of a business plan with shared outcomes. Say that the partner program has a mandate of $10M in incremental revenue and that your average deal size is $1M. That means it will take 10 successful sales to reach that target and as a rule of thumb, it conservatively takes 4 opportunities to close a sale, and while you may have a higher close rate, the key is to have them close in the desired timeline so that you meet your targets within the fiscal year for that business plan. So, if you plan for a 4:1 opportunity to close, you will need $40M in registered opportunities and typically it takes 3 or 4 leads to create one proper registered opportunity that is fully funded and active with the client. That's 3 or 4 times $40M in lead generation to get you there.
Like I said it's all about math, and if you reverse engineer that and put together a plan towards execution to hitting all those steps, you will always meet your objectives and if you find that it can't be done, then you will need to find a way to nuance your program and get to those leads or maybe down level your targets for the year, because maybe it was a bit of an overreach to start with.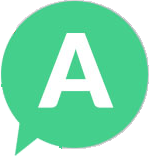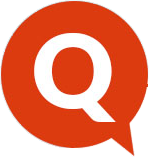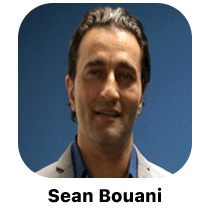 What are some tools and technologies that are efficient in helping Unicorns reduce partner complexity for greater alignment, trust and agility?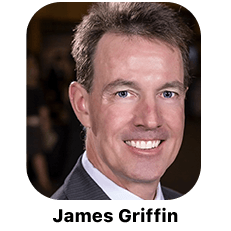 The good news is that there are number of terrific platforms out in the market today. For us, we foundationally use Salesforce because they have their own PRM, and while it is a great solution, it's more of a build rather than a buy – meaning it has tremendous capabilities, but it demands lots of resources and horsepower.
For Unicorns, I recommend AllBound as they have an excellent UI, a large library of templates, all the security elements and the ability to track and automate. Many of the GSIs that we have partnered with like Accenture and Deloitte are restricted on what PRMs they can choose because they have to adhere to high privacy demands (GDPR, CCPA, CRPA etc.) and thus cannot use share or content tools like Google or Slack. Having an independent PRM is very critical to serving the needs of your partner while allowing yourself to scale, because as you get larger, you are not going to be able to personally manage all of the myriad of requests that you are going to get from your partners. A PRM will allow for automation and tracking for what is working well , what elements are partners often going to, as well as automation of channel or referral partners.
Another solution we recommend is Vartopia; they are outstanding at back-end connectivity to Salesforce. They help manage the entire revenue lifecycle between Unicorns and partners no matter the stage of their programs, from lead sharing, MDF tracking, two-tier models, alliance registrations, renewals, delivering payments to partners, to managing all the key data points in between.
Other solutions are Affise, Partnerstack and Channeltivity.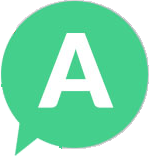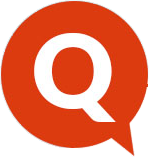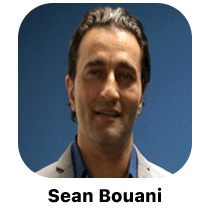 When it comes to joint-lead sharing, what are some of the best practices that you have seen work?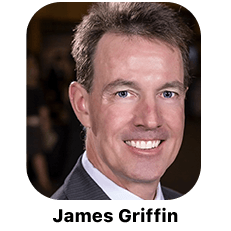 It all depends on the nature of the relationship, the Unicorn's business, GTM and the drivers behind the partner requests. Some things to consider:
Prep in advance: if you are making an ask of a partner, make sure that it is specific. Come prepared with an objective, detailed need, and request.
Partner Hail Mary's don't work: if contract leads and rules of engagement don't work for you, be respectful. Include your diverse team early and often in all meetings, they will help you navigate experts in your domain, tech stack integration, and best practice workflows.
Catalysts & Drivers: partner with large GSIs and do it early. They know how to get deals done for customers. They know IT, procurement, and can accelerate the sales cycle.
The partner ecosystem is large: build a diverse ecosystem to support driving revenue
It's a two-way street: learn from your partners and they'll learn from you.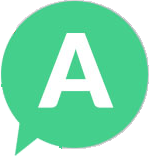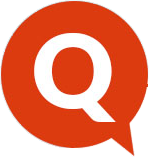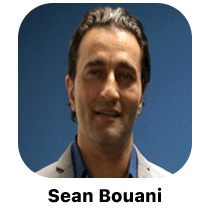 When thinking about execution, what should Unicorns consider?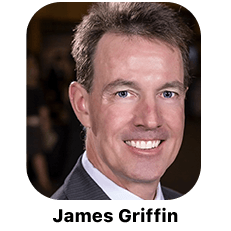 It will vary based on strategy and whether you have a direct or indirect sales force, and how you are collaboratively working together with partners. For example, do you need them just for implementation or are you are looking for a hybrid approach, where they can drive net new revenue as well as be the implementation and scalability play so you can rapidly meet the demand.
We are talking software, so it's all about capacity and having to scale up your own services organization that is tied to the software that you are selling. In our case, we are a subscription, so there is no realized revenue unless the client success quotient is met. That's critical and it's also a risk because your first impulse is to think that nobody can deliver as well as we can. I actually find the opposite is true. In fact, if you have properly channel-enabled partners, then because of their domain knowledge, existing relationships and their understanding of client environments and objectives, they will have a greater propensity for success. In the end, your enablement plan has to be aligned to your partners' stated outcomes.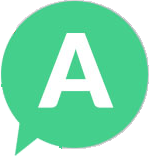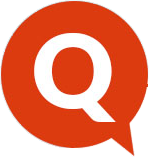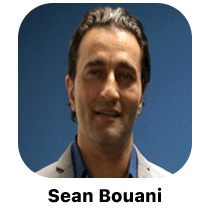 What new form of tech alliances (persona, partnership model) are unicorns going after?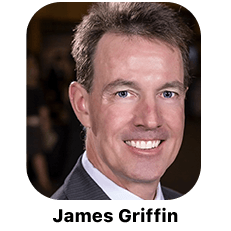 For future partnerships to succeed, one needs to adapt to the changing workforce. What I mean by that is, like many experts in the field are forecasting that by the years 2025-2026, as much as 30 to 50% of all the available jobs are going to be brand new, meaning these jobs don't exist today. For example, we are already seeing a rise in the gig economy with a contingent/flex workforce. So for Unicorns, having the alacrity and the ability to have this growing trend woven-in from the onset will be of greatest benefit to them. The key for them is to not only embrace this trend, but also to optimize for this changing and enhanced workforce. This indeed will be the arbiter of their future success.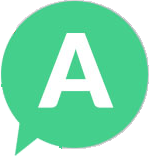 Successful partnership strategies are ones where all parties involved build their programs with Trust as the key driver. In this new normal, when industries are increasingly becoming fragmented, forging strong alliances/partnerships will become paramount to the Unicorns' long term success.
To understand how to structure an effective partnerships and alliances plan, write to us at
info@zinnov.com
.