Imagine a candidate finding their dream job while looking for a cab!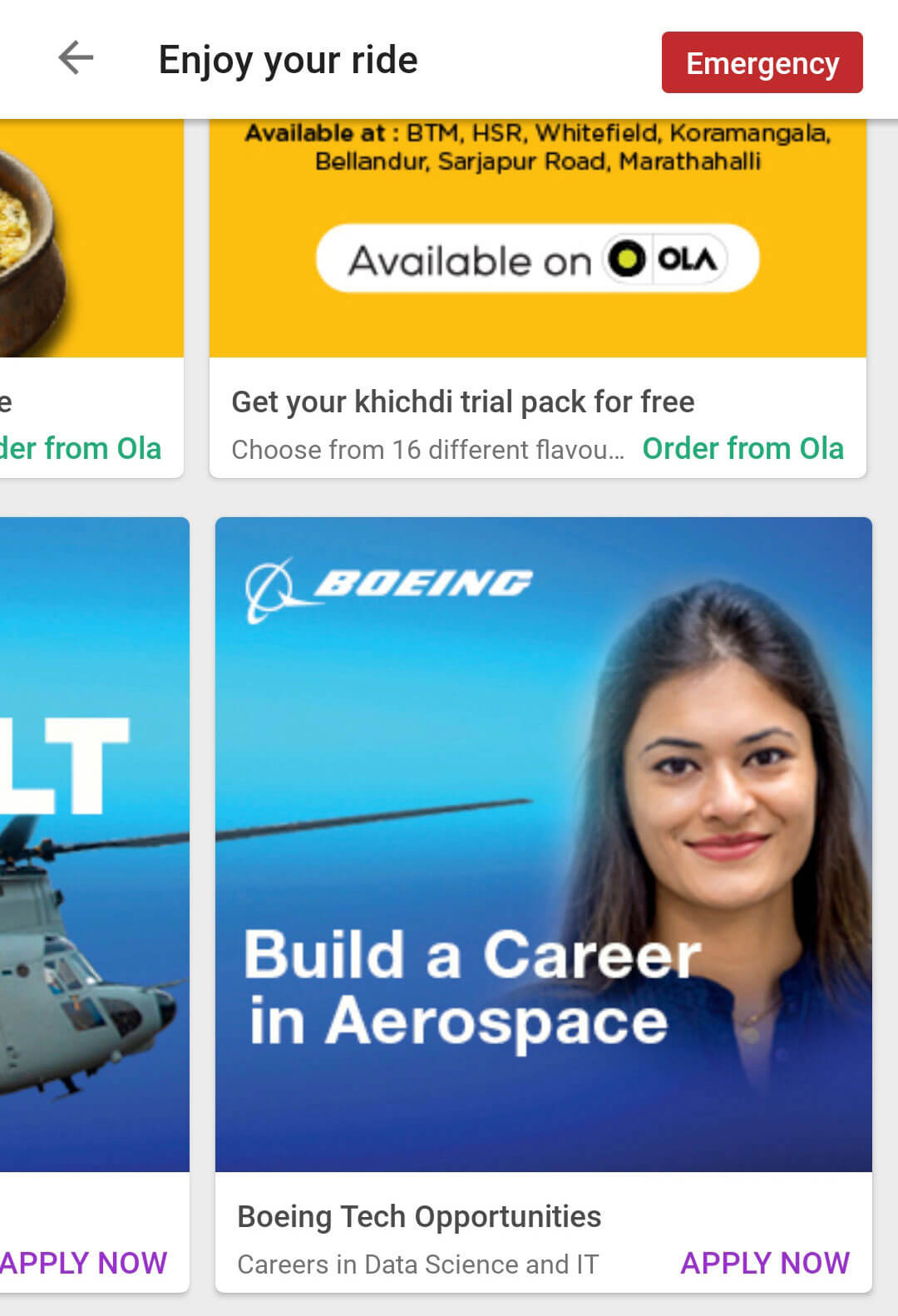 Job Posting on a Cab Aggregator Platform
A recruiter finding that perfect candidate on Instagram!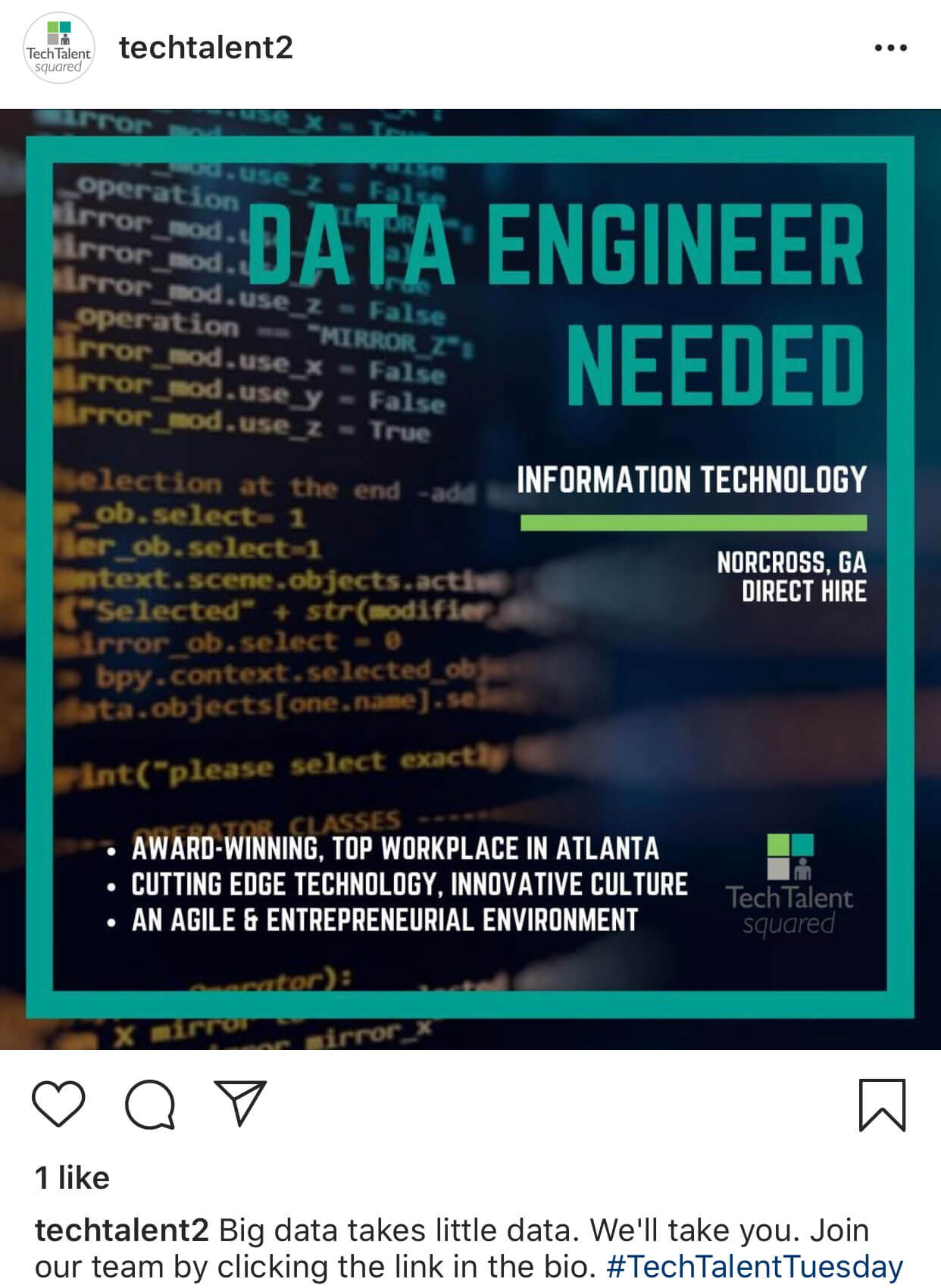 Job Posting on Instagram
The way the world found jobs and employers found talent has changed rapidly and evolved dramatically over the past few years. Recruiters nowadays don't just rely on job portals like Naukri and Monster but are lurking where the potential candidates are – new-age digital platforms, and more so on social media platforms.
A fitting example here is that of Instagram. On the outside, Instagram is a simple photo-sharing app; but inside, it is a marketplace. It is a platform that companies are leveraging to create brand value and to find that perfect candidate.
How often does the modern-day workforce surf through Instagram? Quite often!
As per Statista, till June 2018, Instagram reported more than 1 billion monthly active users worldwide, of which 500 million were daily active users. In their latest 2019 report, they stated that 71% of Instagram users globally are under the age of 35. In the US, as of spring 2019, Instagram ranked second in terms of being the most preferred social network among teenagers, first being Snapchat. The new-age workforce is comprised of highly engaged social media consumers, and several companies have realized the potential this offers. Here's how some organizations are leveraging social media for recruiting and Instagram has emerged as the top contender to position themselves as an employer of choice.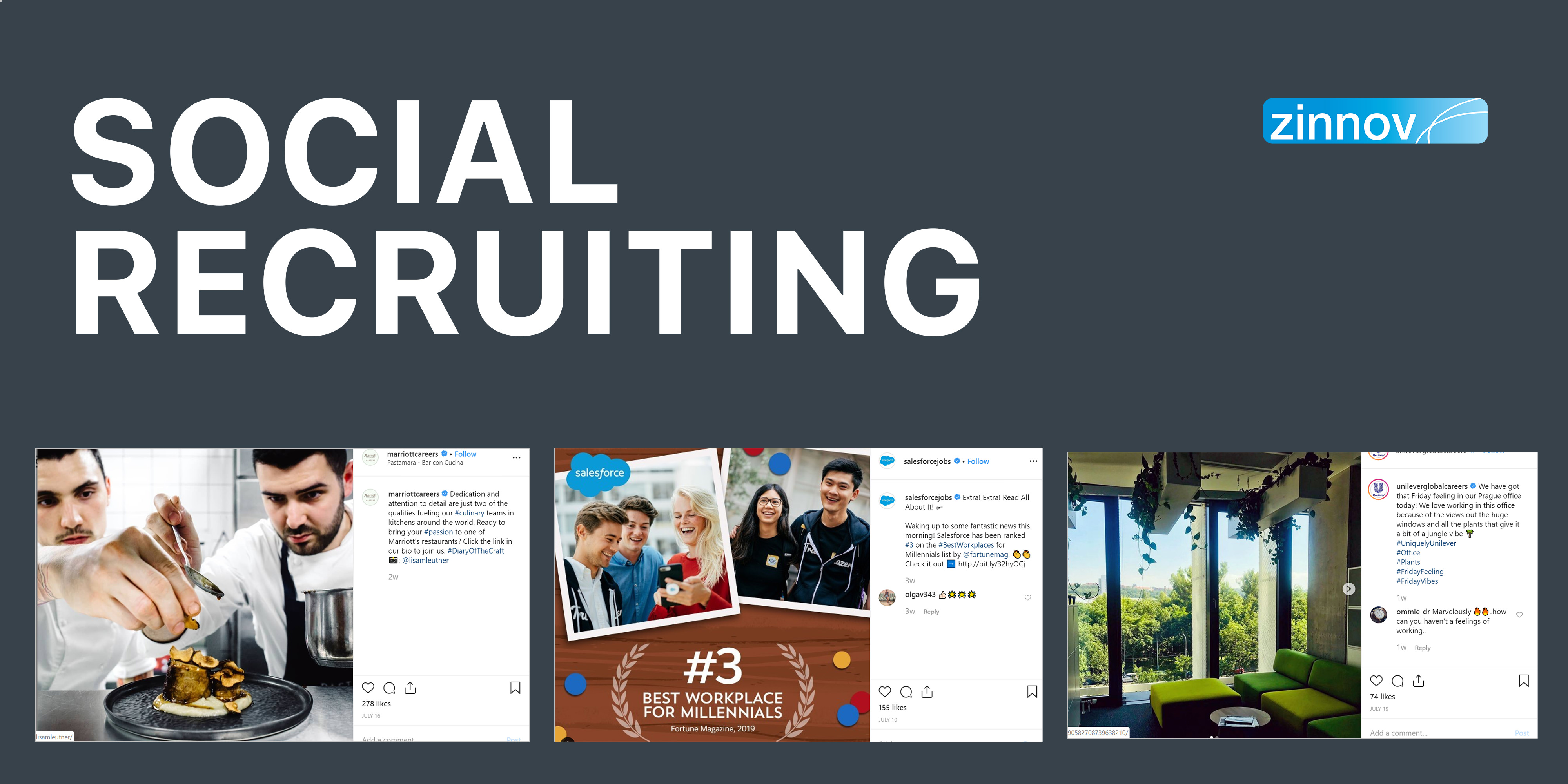 The writing is on the wall – social media recruiting is a key element in the future of talent acquisition. While some companies have already built out a robust social media recruitment strategy, there are several other companies that are yet to put their heads into the game.
Social Media Recruiting and Passive Hiring
Organizations often use a combination of active and passive hiring. Active hiring is when an employer is looking at candidates who are actively looking for jobs, responding to job ads and sending in their resumes to the hiring teams. On the other hand, passive hiring is when an employer engages with a potential employee who fits the job requirement but is not looking for a new job opportunity. Passive hiring requires more persistence and tenacity, where the employer needs to engage with the candidate effectively and timely. This engagement is enabled through social media. Social media helps a recruiter target the desired talent community by creating meaningful and attractive content on their company's handle and in social media groups.
As the talent chasm is continuing to widen, the hunt for talent is becoming more intricate. Recruiters are starting to understand that mere active hiring won't make the cut, and hence are proactively engaging with passive candidates through various means – social media being the most impactful.
How to approach Social Media Recruiting
It takes a lot of tenacity and good content that hits home to be able to do social media recruiting right. Zinnov's point of view is that one must approach this beast called social media in two ways; One, create content that will help attract the right set of candidates; second, share it on platforms and online communities where the candidates are.
Creating content for Social Media Recruiting

The content that an organization puts out, defines its brand. Hence, content is key to getting the social media recruitment strategy right. Here are some factors that one must keep in mind while creating/sharing content to attract talent through social media:
Build Your Brand: This is perhaps the most critical aspect of any Social Media Talent Acquisition strategy. The first and the most basic step is for organizations to create brand awareness within the potential talent community. This can be done by building an attractive career website, as well as, career pages on various social media platforms. The website and the pages should reflect the organization's culture and values. Sharing regular updates on these, from a people perspective is also very crucial for talent attraction as well as talent engagement. It is imperative for organizations to position themselves as a great place to work and the desired employer. Several organizations run campaigns around #LifeAt—— and put out content that reflects their work culture and people.
Showcase Work and Thought Leadership: Today, the work that an organization does, especially the projects that it is working on or the latest technologies that it is developing, is crucial to attracting talent. Hence, organizations highlight the work that they are doing. Often, good talent is on the lookout for the best work that an organization is doing and aim to be a part of that.
Creating thought leadership or research articles that tickle the innovative and creative sides of potential talent is another way in which companies look at passively creating interest in the company. An appealing whitepaper or a blog that talks about the cutting-edge technology the company is leveraging, can help attract top talent by creating an aspiration in their minds to be associated with the organization.
Highlight the Benefits: It is imperative that the content related to the company should showcase the employee benefits provided by the organization to the potential talent pool. This is critical in helping attract talent. Having a dedicated website/page to showcase the employee benefits helps candidates get a clear idea of what the organization has to offer. Some organizations that have already successfully implemented this include Intuit and Microsoft. Such transparency helps potential candidates make informed decisions.
Make Infrastructure Palpable: It is becoming increasingly important for potential talent to get a good look and feel of an organization's infrastructure and amenities. Organizations now are trying to showcase their infrastructure by creating videos and virtual tours of the campus facility, which they share on social media as well as their career pages. This not only gives the potential talent a view of the campus but also gives a sense of the organization's culture. Some organizations take AR/VR headsets to college campuses to give potential employees a feel of the organization's infrastructure and amenities.
A Culture that Speaks for itself: Employee stories prove to be highly impactful when it comes to talent attraction. An employee-led campaign on social media that showcases the organization's people aspect can help potential talent to instantly relate to and identify with the organization's culture. Facebook is a good example, where its employees share their life at work and their experience about how it positively impacted their personal lives through blogs and videos. This, again, adds to the organization's brand and helps it become an employer of choice.
Values and Vision: Showcasing the values, and vision & mission of an organization also helps in attracting talent. This can be done through infographics, cartoons, comic strips, etc., which are popular with millennials. A lot of millennials are attracted to organizations that value social welfare and undertake meaningful CSR activities. Hence, it is important that employers showcase their CSR efforts through their various social media channels.

Platforms and Means for Social Media Recruiting
There are a plethora of ways for recruiters to share content that can help them find that perfect candidate. While LinkedIn has become a go-to platform for finding and hiring talent – both actively and passively, there are several other platforms that recruiters can explore. Facebook, Instagram, Twitter are some of the most common platforms that hold a lot of potential. Here are a few more effective platforms for hiring:
1. Recruitment through online communities: Recruiters are actively looking at various online communities to find talent. For instance, organizations are pursuing tech talent on communities like Kaggle, Reddit, HackerEarth, HackerRank, and TechGig.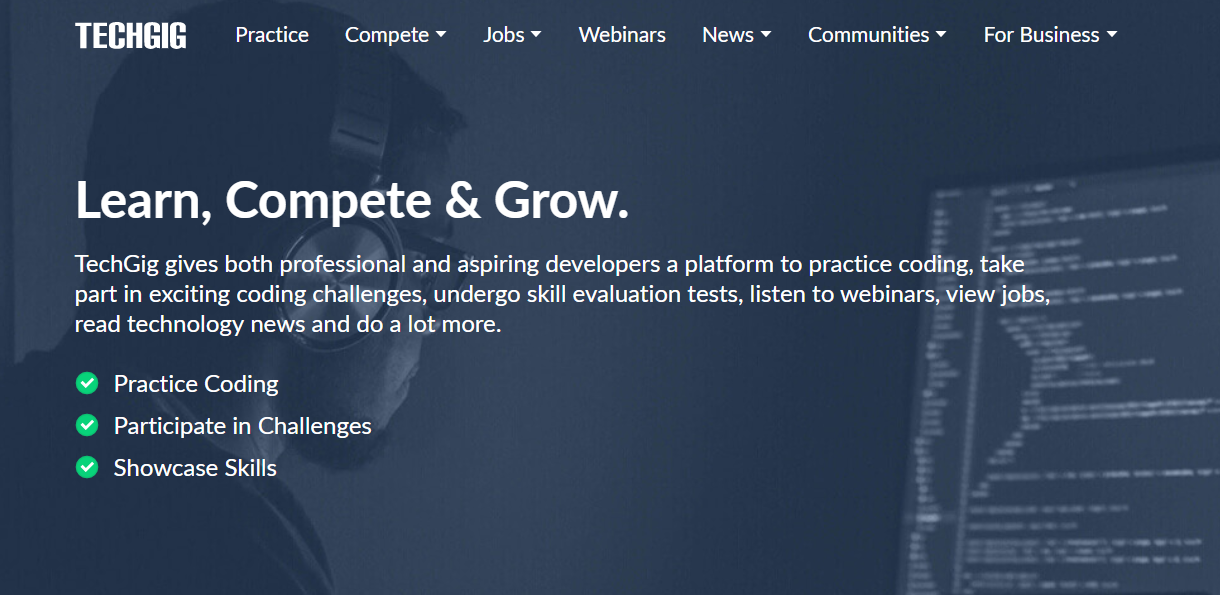 For design and creative job roles, there are platforms like Behance and Pinterest.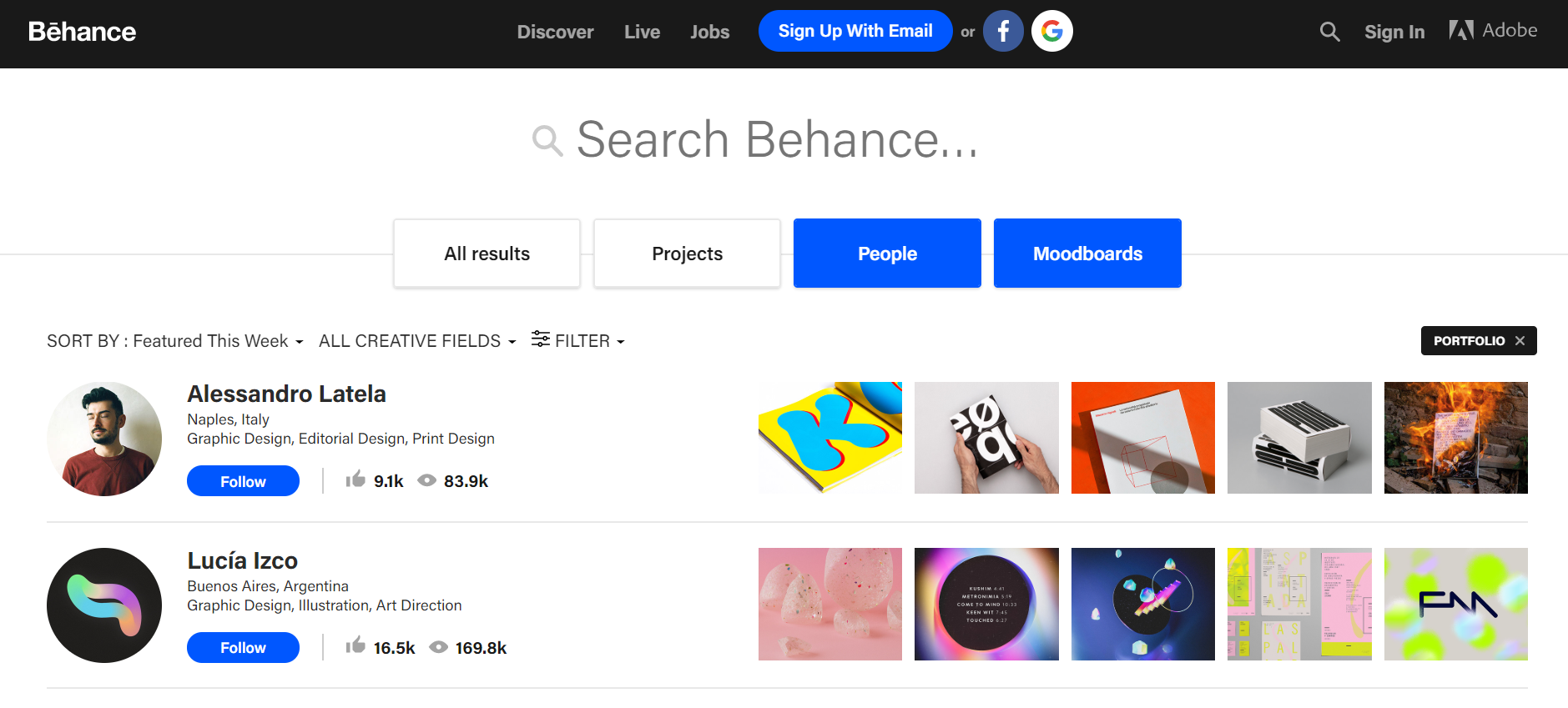 Recruiters are also exploring platforms that facilitate troubleshooting through questions and answers like Stack Exchange, Stack Overflow, GitHub, etc.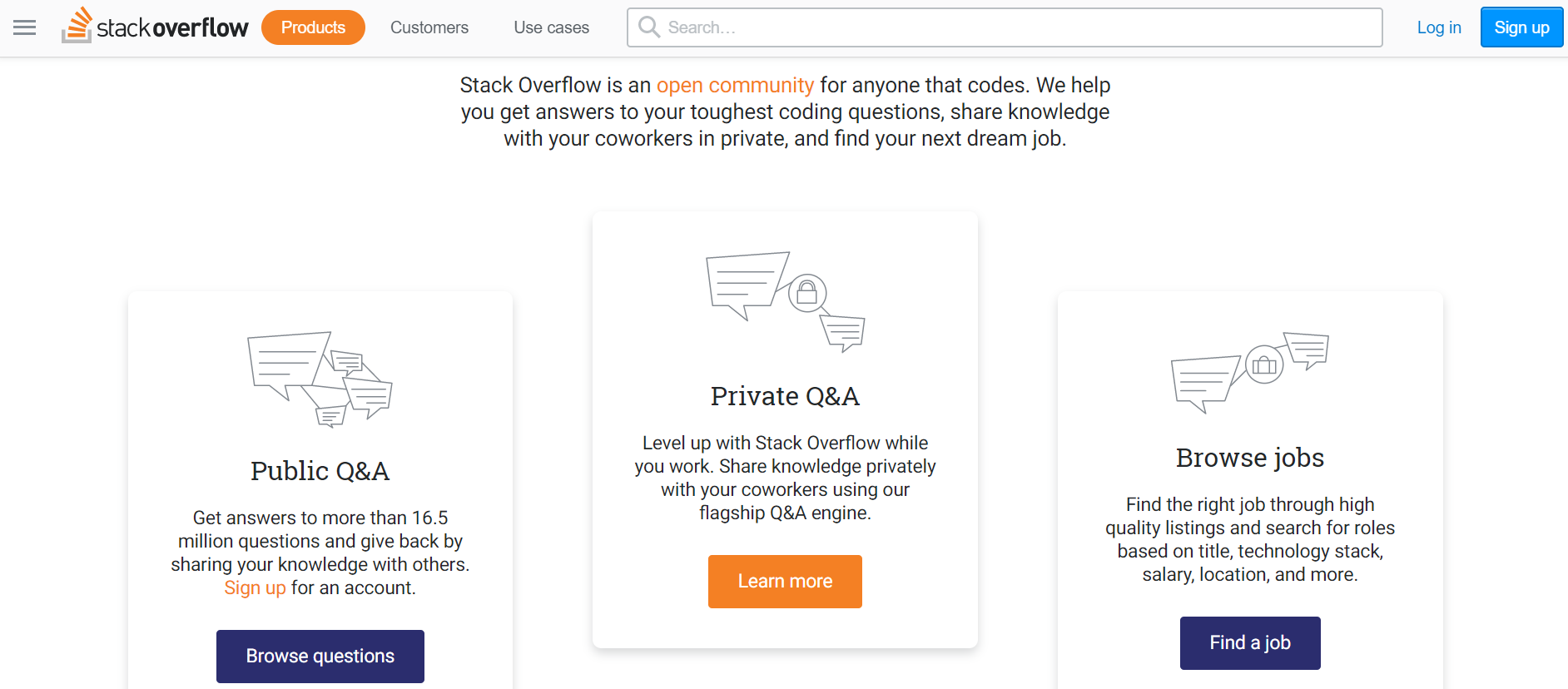 2. Recruitment through social media groups: 'Put me in touch – Bangalore/Mumbai/Dubai,' Media Movements, Technical Writers of India (TWIN), Engineering Jobs, and many such closed social media communities are fast-becoming talent hunting grounds for recruiters. Recruiters should actively become a part of such communities and groups on LinkedIn and Facebook to post job openings. They must also post other attractive content that might bolster the organization's brand value as an employer of choice.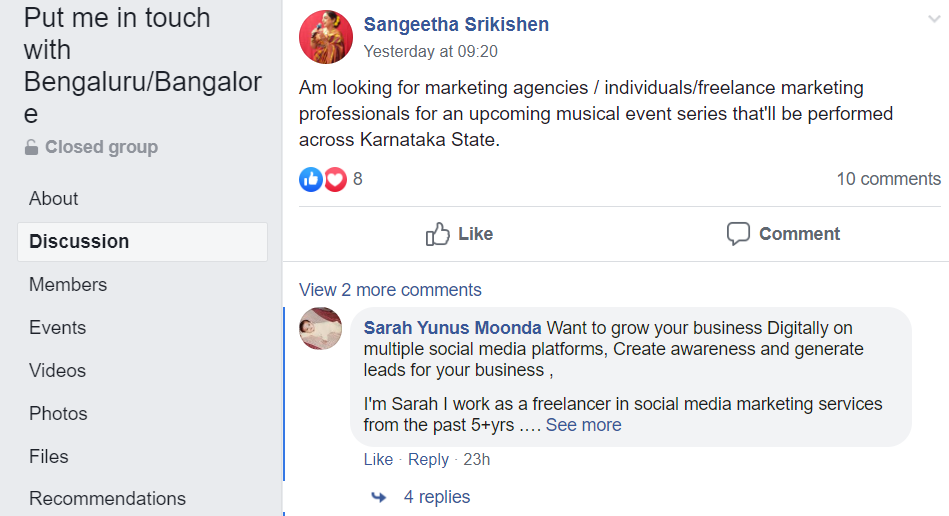 3. Game On: Several organizations have taken the gamification route to identify, engage, and recruit potential talent. These games are themed around quizzes, tasks, and projects. Marriott, Accenture, Loreal, etc. are some organizations that have done this successfully.
4. Freelancers: The world is moving towards a gig economy. With increasing digitization, employees prefer to work from their homes and places other than a traditional workplace. There are several platforms and communities like Freelancer, Upwork, etc., through which recruiters can get in touch with freelancers.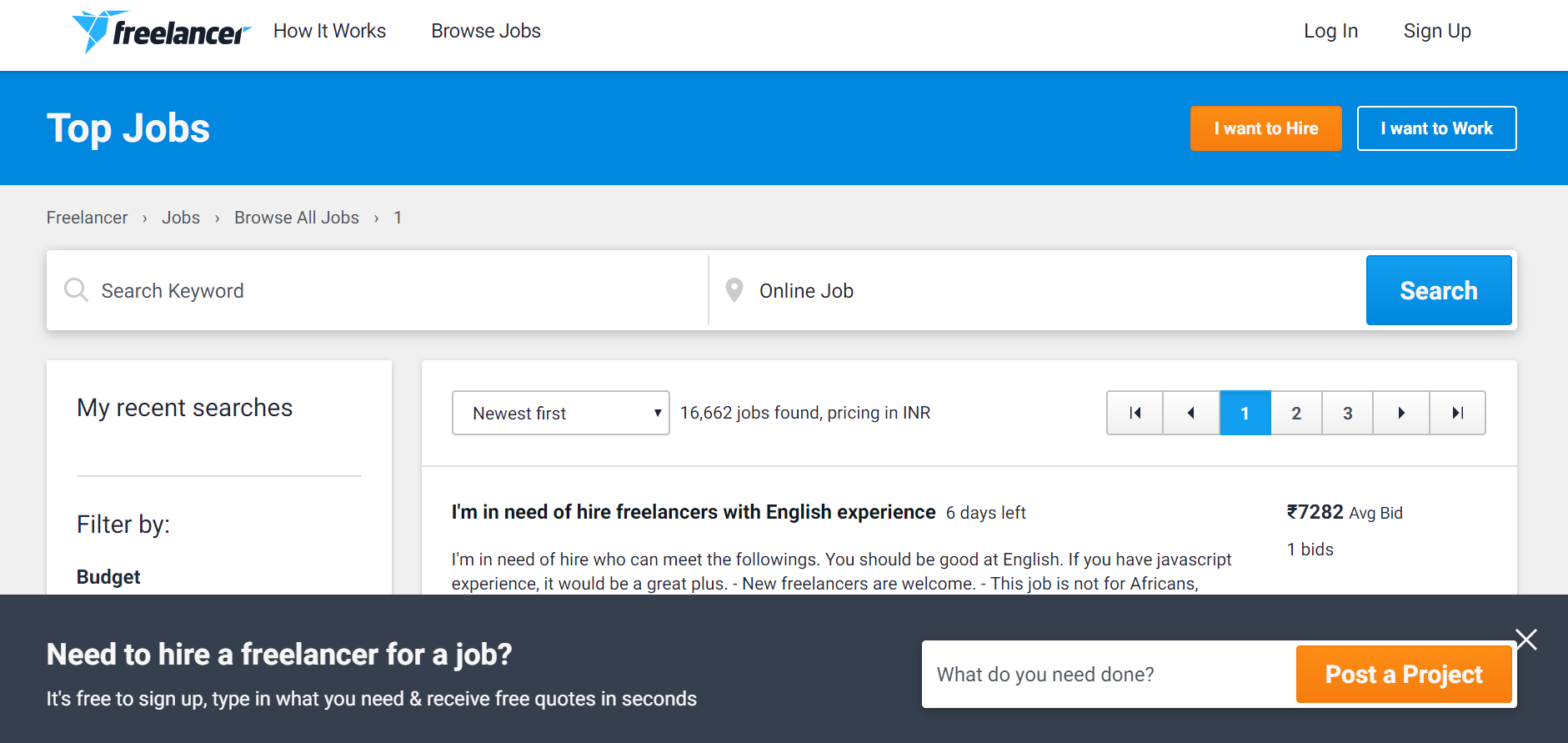 5. Good Vibes Only: Often, potential employees check a potential employer's ratings on platforms like Glassdoor to get first-hand reviews on the company's work culture, salary range, benefits, management team, etc. Hence, organizations need to ensure that their brand image on such portals is upheld and suitable justification is provided in case of any negative review or comment.
Social Media Recruiting is the way forward
Clearly, recruitment has transformed dynamically over the last decade. Right from the way candidates looked for jobs to the factors that guide their decision to join an organization – social media has emerged as a big game-changer in the recruitment world. Especially with passive hiring gaining more traction, organizations will have to chart a full-fledged social media recruitment strategy. This strategy wouldn't just encompass timely posts on job openings but also include regular people-related updates, thought leadership updates, and other campaigns that highlight the organization's values and vision.
A robust social media recruitment strategy is an essential cog in the Talent Acquisition wheel. Is this cog missing in your organization? Are you unsure as to how to capitalize on the rise of social media hiring? Write to us at
info@zinnov.com
to get actionable insights on upping your social media recruitment game plan.