ISRAEL – A country imbued with innovation. A country whose technological prowess is its calling card. A country that ceaselessly defies the odds.
Founded in the year 1948, Israel was an arid strip of land with limited natural resources, yet overflowing with millions of immigrants who had endured hundreds of years of persecution. Despite the lack of resources, an uncertain geopolitical environment, and an escalating population – Israel has emerged a world leader in innovation through its resilience, ingenuity, adaptability, and unyielding spirit of survival.
Today, Israel is home to the largest number of start-ups per capita in the world with 1 start-up for every 1500 people. On average, ~1200 start-ups are set up in Israel every year. There are 350 Global MNC R&D centers present in Israel that stand testament to the value that this country brings to the table in terms of talent, technology, and innovation. However, what makes the Israelis tick? How is it that this sliver of a Mediterranean country gives the whole world a run for its money? How is this war-fraught nation continually able to define the future of technology and innovation? Here's how.
Trained for life
Given the geopolitical situation of Israel, the people of Israel (men and women) are mandated to undergo military training and service. This has a profound impact on their personality and mindset. The military training starts at the formative age of 18, which makes Israelis inherently disciplined, team players, and innovators. After serving in the military, Israeli youngsters enter universities, or travel the world, adding the many valuable life experiences that they have already gleaned to become business-ready. Their military training also helps them garner crucial leadership skills – the ability to think on their feet, to question the status quo, to lead by example, to think strategically, be vigilant, and pivot quickly in the face of necessity.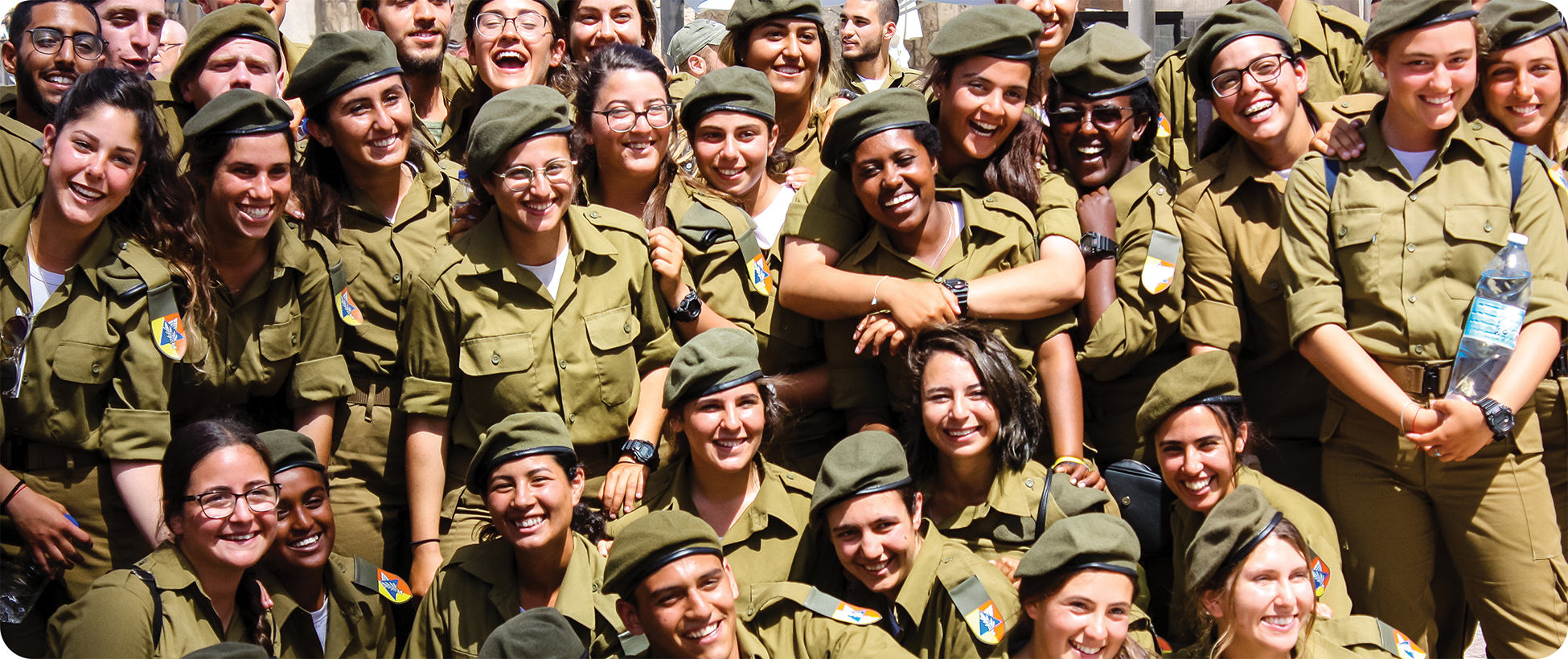 The connection between Israel's innovative start-up ecosystem and Israel Defence Forces (IDF) is very deep-seated. Even though several countries have tried implementing mandatory military training, none of them have been quite as successful as Israel in turning themselves into an innovation juggernaut. IDF's elite cybersecurity and intelligence division – unit 8200, recruits some of the best Israeli talent and at the young age of 18, they are given complex projects, responsibilities, and a high degree of autonomy. This kind of intense and stimulating training has produced several technology specialists, who have made many path-breaking discoveries. Some of Israel's top companies such as Given Imaging, Check Point, Sisense, ICQ, Metacafe, and several others have notably been founded by IDF veterans.
Anti-hierarchical ethos
Another unique aspect of IDF is its lack of structure and anti-hierarchical ethos that is further instilled in the Israeli culture. IDF has a military reserve system that provides support during crises as a part of routine course. Unlike traditional military systems, the reserve system has no hierarchy; even a 24-year-old could train much older people, and a person of limited resources can command millionaires. With this, IDF helps reinforce an anti-hierarchical ethos in not just the military, but in every aspect of Israeli society.
Looking beyond the score
Unlike most countries of the world, Israel doesn't focus on the run-of-the-mill methods of education, where the focus lies on grades and examinations. In fact, Israel lags behind the likes of China, Japan, and Switzerland in terms of student performance in subjects like mathematics and science. This is because Israelis don't believe in standardized tests and cookie-cutter answers. Rather, Israelis encourage students to think outside the box and inculcate an entrepreneurial spirit from a young age. They don't limit their students with scorecards but work on the holistic development of a student's personality, including soft skills. The rest of the world can take a leaf out of Israel's education system and shift focus from testing the academic knowledge of students to fostering entrepreneurship, leadership, and soft skills instead.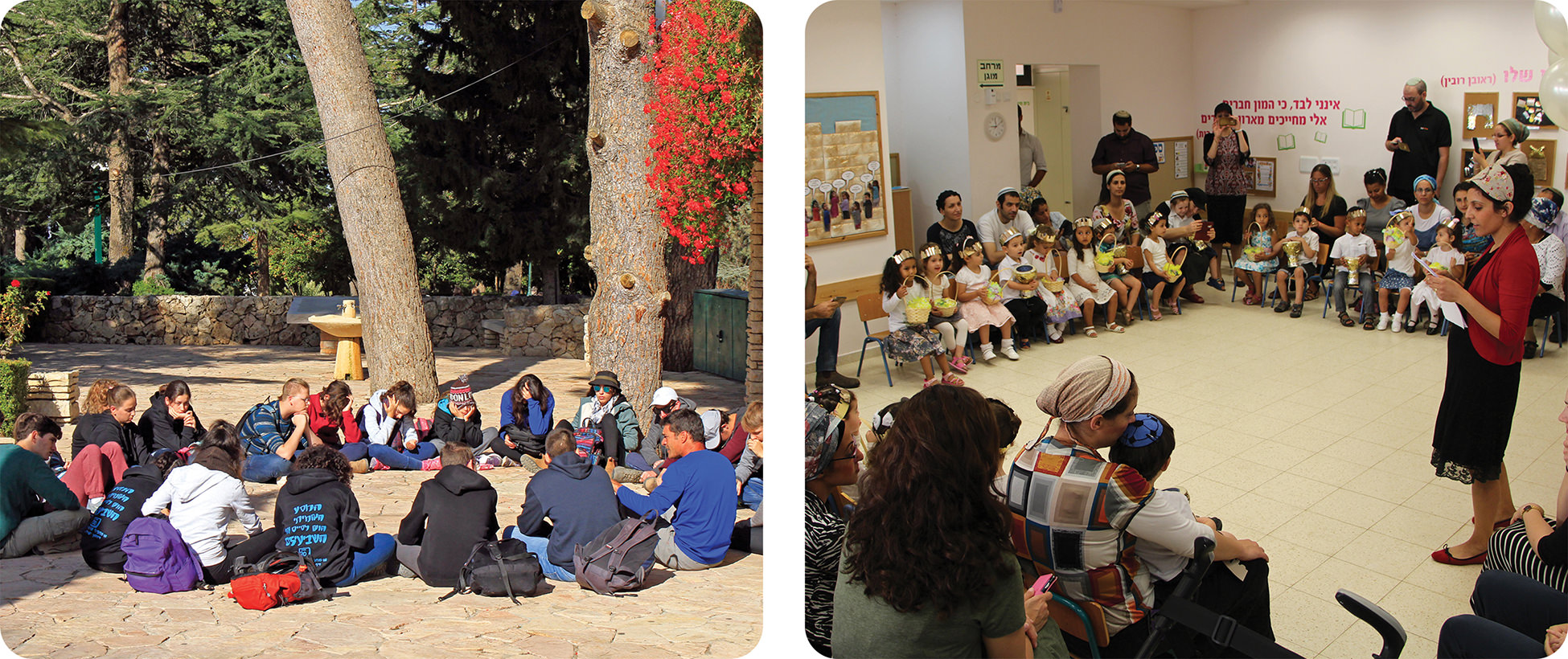 The Marvel of DC i.e. Diversity and Community
Israel boasts of a heterogeneous mix of people. This diversity plays a crucial role in tilling the ground for the start-up mindset to grow. With people from different parts of the world like Ethiopia, France, Spain, North Africa, and of course, the Jews who immigrated after World War II, Israel's immigrant population brings with it fresh perspectives and an appetite for risk. These qualities fit perfectly with the Israeli entrepreneurial mold. This combined with the overlapping social and commercial connections results in a deep sense of community.
This sense of oneness, in Israel, has helped develop an ecosystem where people collaborate, co-create, and co-innovate. People are willing to come together with their own unique sets of cultural attributes and experiment uninhibitedly. As a community, there are a few traits of Israelis that highlight why they have a thriving innovation ecosystem:
Chutzpah: Literally, Chutzpah means 'rudeness,' but in the Israeli sense, it stands for audacity or fearless daring. Israelis believe in being straightforward and clear of intent. They are candid and give their honest opinion without beating around the bush or wasting anyone's valuable time. Chutzpah is seen not just in the way they communicate; it is also about how Israelis take on ambitious projects and challenges without a shred of doubt in themselves. When Gavriel Iddan, a former missile optics specialist, invented a Pillcam – a pill with built-in camera used for endoscopy, without any medical background – that was an archetype of Israeli chutzpah. He took up a challenge that was in his area of expertise and revolutionized medical diagnostics with his chutzpah; just as so have many other innovators in Israel.
Non-conformity: Israelis dislike conformity and believe in constantly challenging the status quo. Often, they are perceived as argumentative and discourteous, but in reality, Israelis don't believe in wasting time on sugar-coating facts or realities. It is what it is. As mentioned earlier, Israelis are not limited by hierarchy. A start-up founder could walk straight up to a CEO of a multi-billion-dollar company and ask straightforward questions, if need be. Israeli culture is such that people are constantly trying to make things better and taking unconventional methodologies to solve problem statements. This attribute empowers them to innovate uninhibitedly.
Fail. Fail Fast. Fail Better: Israelis have something called 'the failure nights,' where people gather and talk about their failures, so others can learn from them. These failure nights are not just business lessons and insights but are also a means for the younger entrepreneurs to understand that failure is part of any venture and a part of life. As a community, Israelis have not stigmatized failure as something one should be ashamed of, rather something that they don like a memento or a medal for having tried.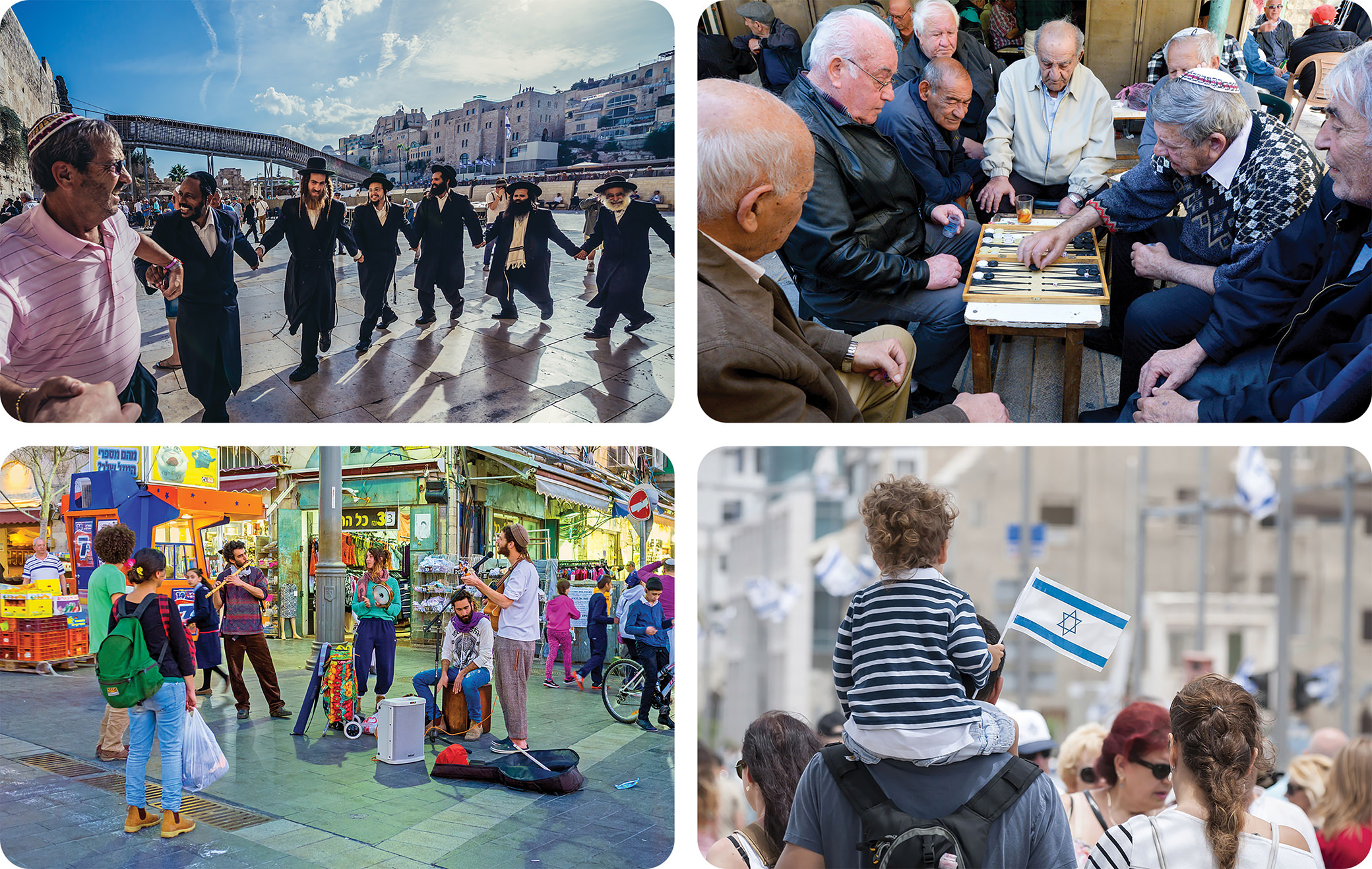 This heterogeneity yet homogeneity of the Israeli culture is what makes Israel one of its kind. People's natural risk-taking abilities, confidence, hyperscaling thinking have been fostered by the government and the education system, with the objective of building a nation of people that works in tandem to rethink problems, reinvent solutions and succeed.
Very early on, Israel had realized the importance of tapping into the global markets and looking beyond its borders given the absence of local demand. Hence, Israeli companies (start-ups and large enterprises) and the supporting ecosystem are geared towards a global vision from the very beginning. Unlike start-ups elsewhere across the globe. With this strong and focused global vision, Israel has given the world some pathbreaking inventions like Firewall – the software that prevents malware, Pillcam, USB drive (Universal Serial Bus) – a portable memory disk, ICQ – global instant messenger – a first of its kind, and several more.
ISRAEL – WHERE INNOVATION IS NOT AN OUTCOME BUT AN ATTITUDE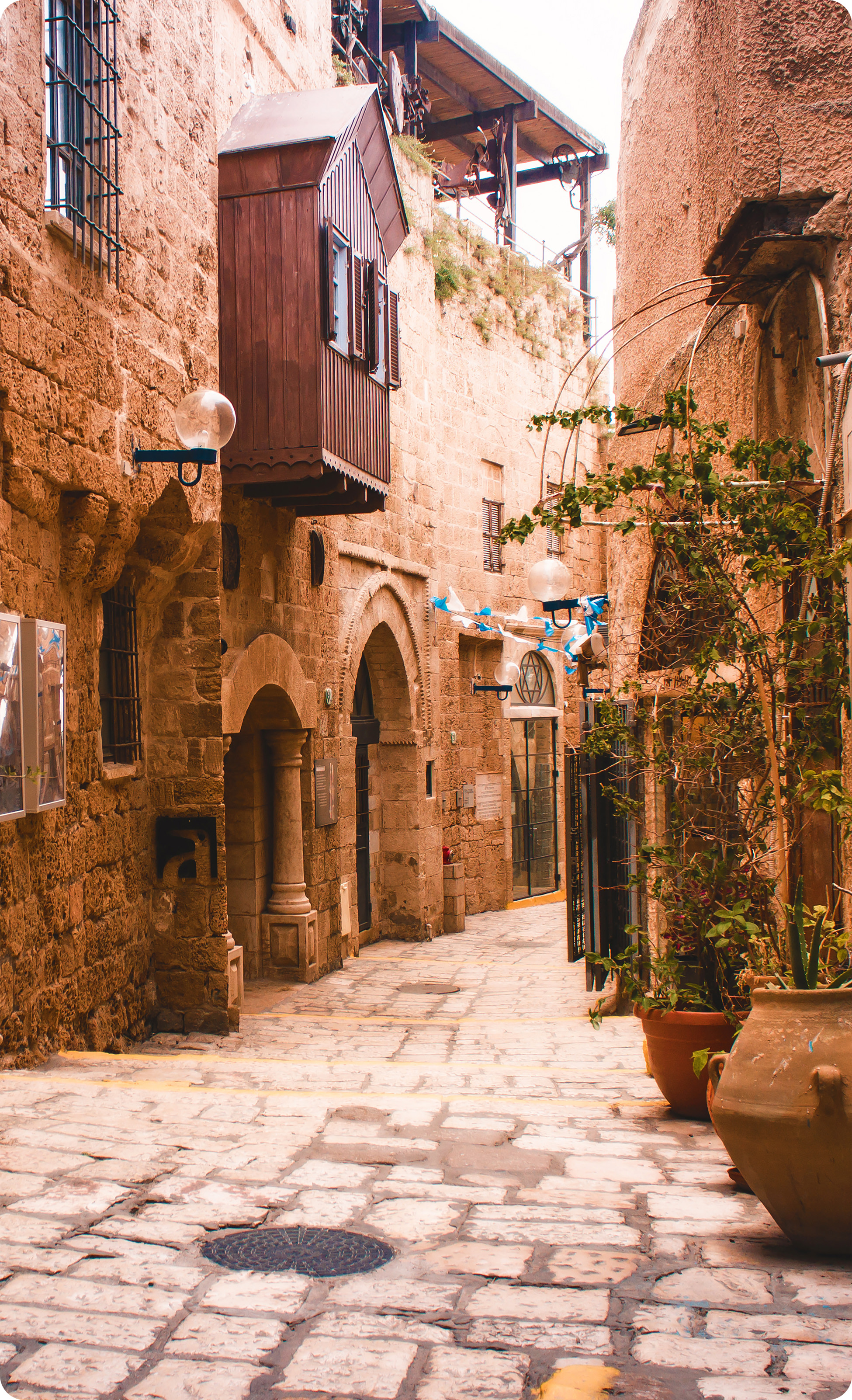 Israel's exceptional cultural aspects, in addition to its educational system and mandatory conscription, make it a melting pot of opinions, ideas, innovation, and talent. The Israelis' innovative ideas have changed the world in the past and promise to continue making a lasting impact on the world in the future as well. The world has a lot to learn from Israel and foster a solution-focused culture that understands problem statements, plans for the long term, has an open culture, collaborates with start-ups, and crafts scalable business models. Israel might seem very complicated and risk-prone from the outside but is vibrant on the inside – which is very reflective of their culture. The extraordinary blend of religious ethos, entrepreneurial spirit, and heterogeneity of ecosystem drives innovation even in an unstable geopolitical environment.
Entrepreneurship is a big part of their culture, along with several other aspects such as Chutzpah, global vision, education, etc. The amalgamation of all these unique yet brilliant attributes have led to innovation becoming an attitude rather than a desire for the people of Israel.

"Israel was not created in order to disappear – Israel will endure and flourish. It is the child of hope and the home of the brave. It can neither be broken by adversity nor demoralized by success. It carries the shield of democracy and it honors the sword of freedom."


John F. Kennedy
Interested in imbibing Israel's innovation thinking? Drop us a note at 
info@zinnov.com
 to get actionable insights on what it takes to set up a center in Israel or collaborate with/acquire Israeli start-ups