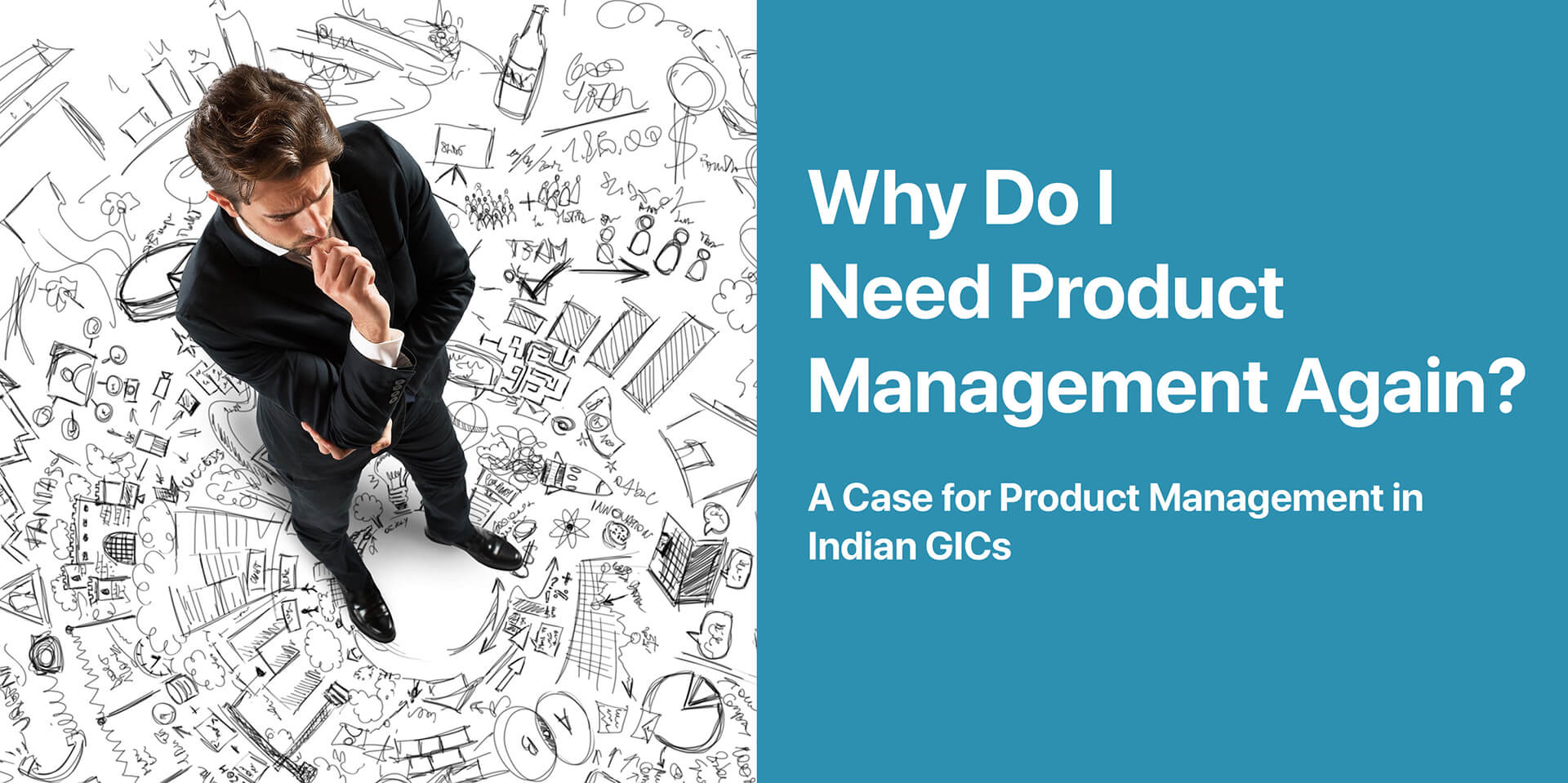 Product management is the interlock between engineering teams, business heads, and the customer. The unique combination of product strategy, development, and marketing has made the function a core requirement for today's product MNCs.
The Global In-house Centers (GICs) of these MNCs once existed as pureplay cost arbitrage centers, but the role has transitioned towards one of value creation and delivery. This shift can be aided by the presence of the product management function in the GIC in three ways:
Engineering Delivery and Beyond
Quick and Dirty Innovation
Asia Today, the World Tomorrow
Engineering Delivery and Beyond
GICs in India typically host some of the largest engineering headcounts for MNCs. Over time, these engineering teams have upskilled their capability to deliver more mature work. However, they lack perspectives on two important fronts, contribution to business goals and user empathy. Co-location of product management with engineering can help the latter develop capabilities along these two fronts.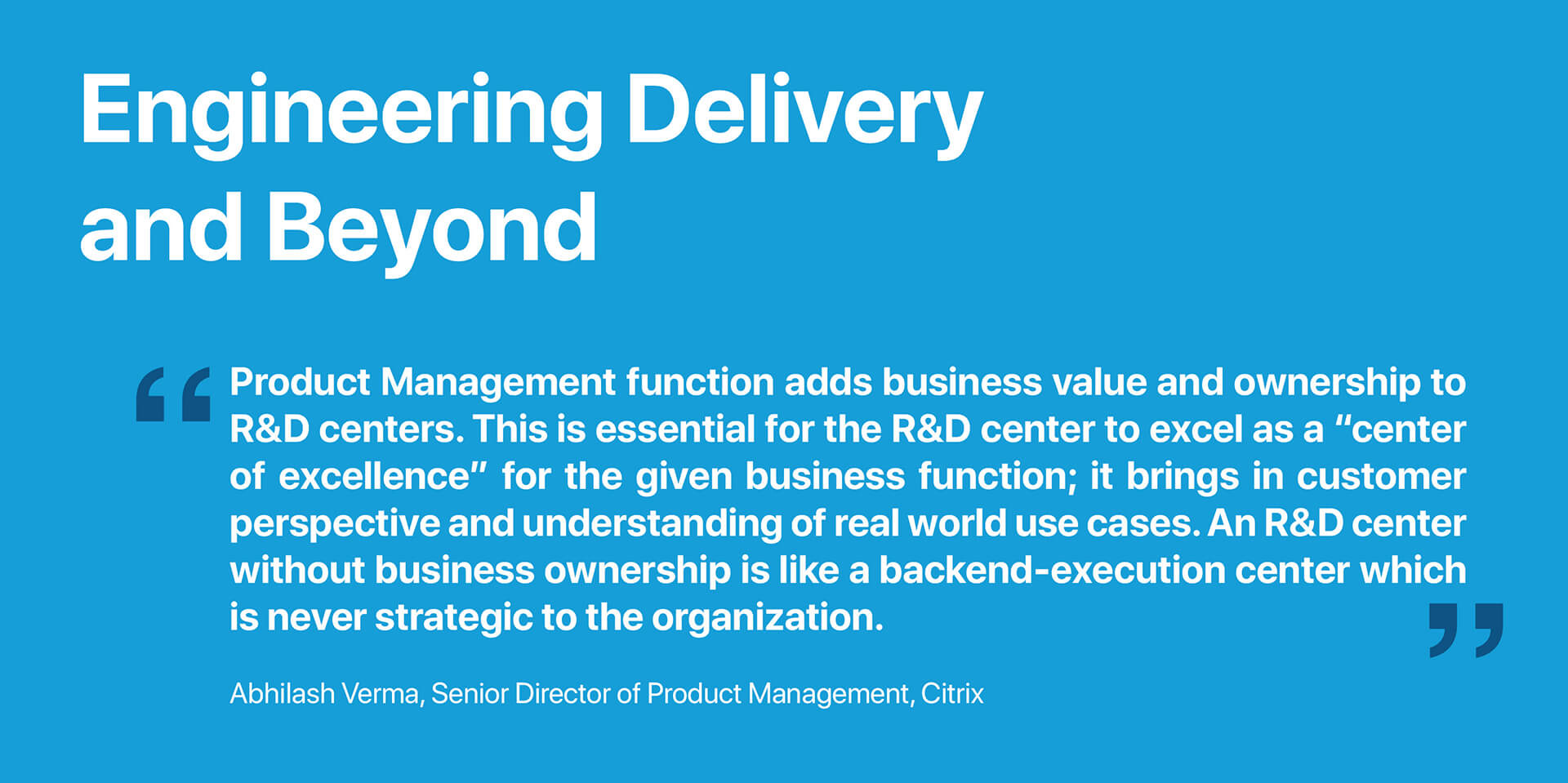 Case in point is an enterprise software GIC with a significant presence of engineering, but no business heads or customers based out of India. Co-locating product management with engineering helped ease the process of communicating customer requirements, in turn decreasing turnaround times and leading to improved CSAT scores. Simultaneously, the engineering team was able to understand their contribution to the product's growth charter. This insight became a valuable source of ideas for product innovation for the engineering team.
Quick and Dirty Innovation
Innovation is becoming a realistic expectation from Global In-house Centers alongside delivery, but the ability to execute on that expectation is still lacking. Involved stakeholders face many tactical challenges that have accrued over the years to become solid roadblocks for innovation. As the liaison between multiple functions, product management is uniquely placed to become an innovation enabler in these centers.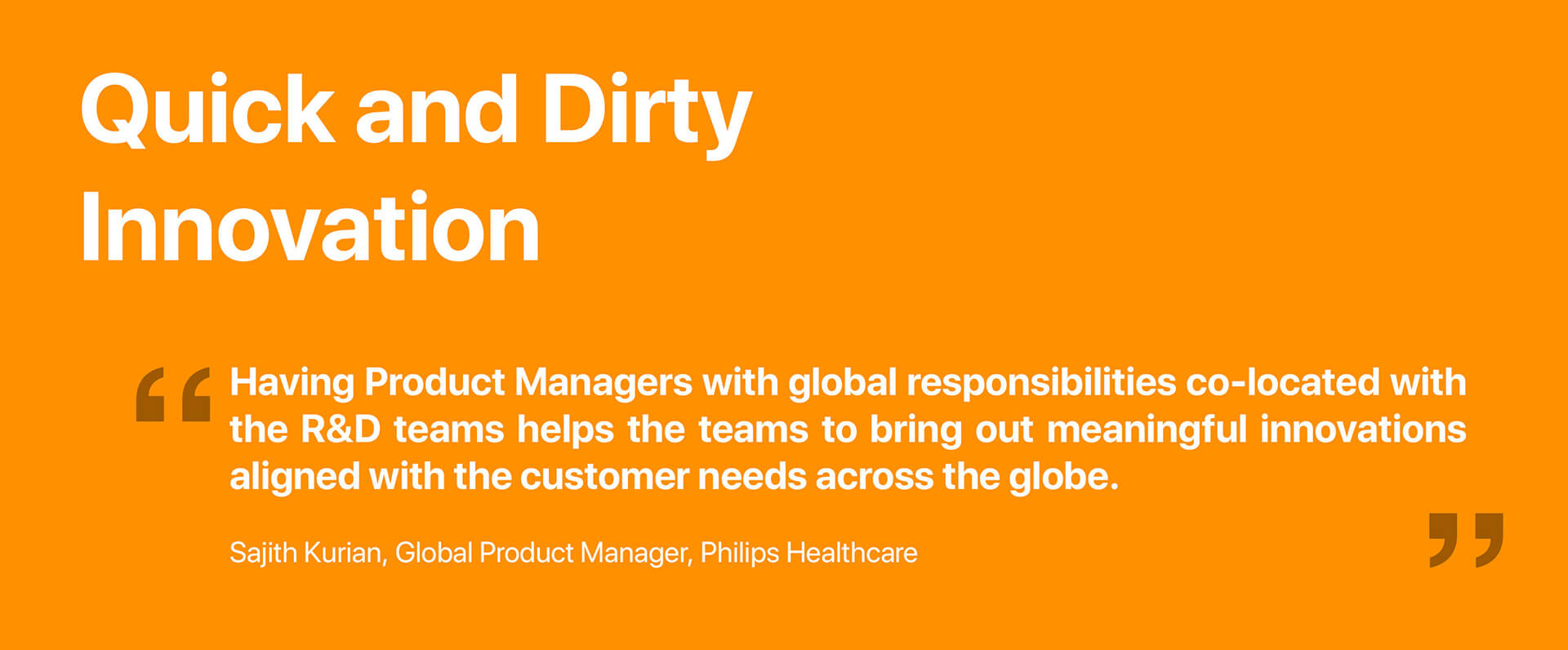 A large enterprise software GIC utilized this positioning to develop a unique approach to innovation. They have created disruption pods – small, temporary teams to oversee rapid product development. With a product manager at the helm, each pod is given a period of two months to explore and prototype new solutions. Despite being a fledgling initiative, it has yielded two additions to the product roadmap in a year. Engineering teams in the Global In-House Center have added a product manager's capabilities of technical know-how, user empathy, and business accountability to their repertoire, thereby empowering their ability to innovate.
Asia Today, the World Tomorrow
The global market has grown by leaps and bounds over the last decade. Within this, the Asian market has grown faster than the others and accounts for 40% of the global economy today. Rapid evolution and distinct consumption patterns, a growing consumer base, and a strong development ecosystem, present a unique opportunity for MNCs to create a platform for developing global products from the East.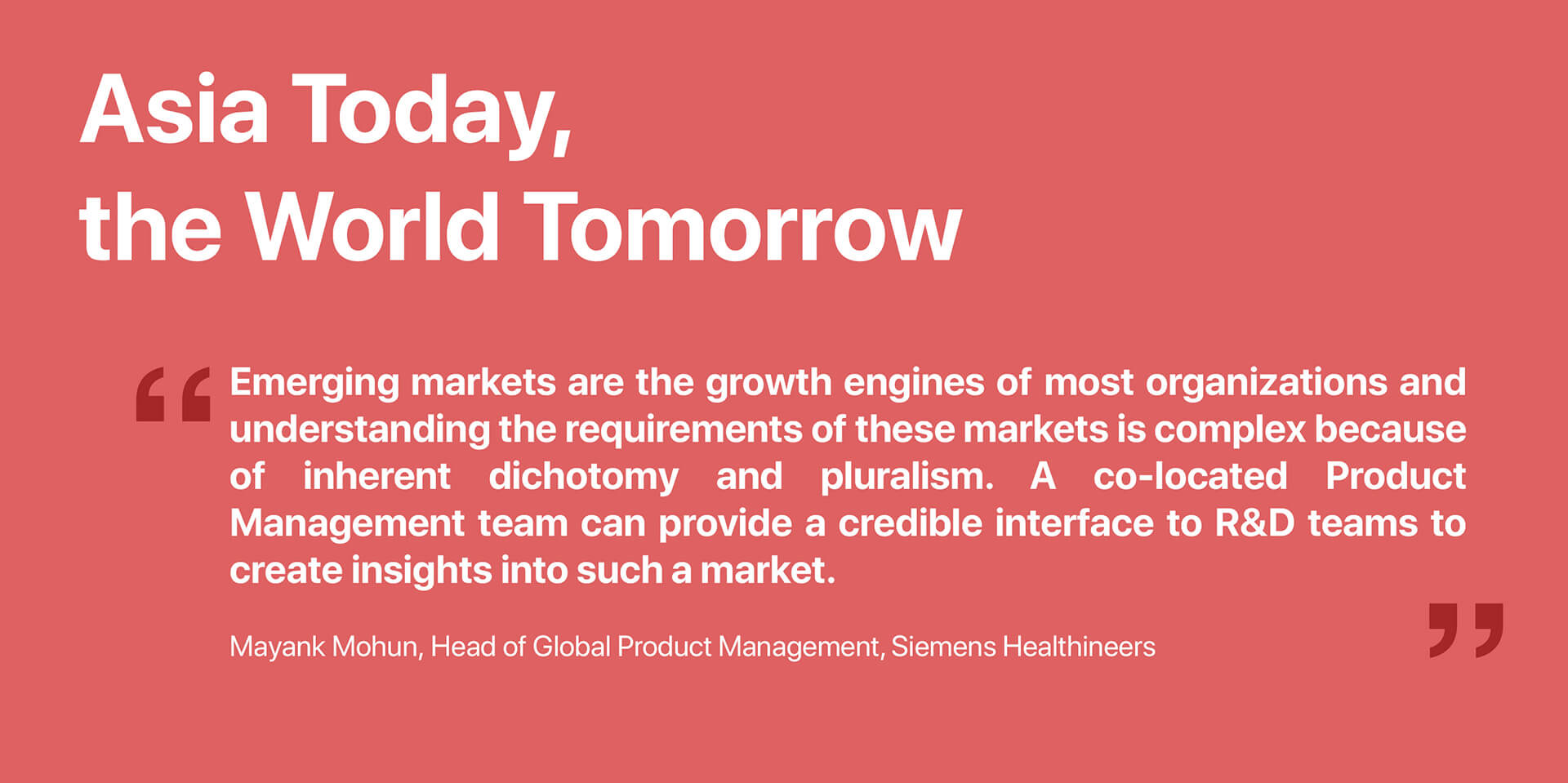 Product management is the most credible interface for mining insights from these markets. As a result, more and more MNCs are housing the product management function from their GICs in India and China. One healthcare GIC in India incubated a product management team to focus purely on the marketing side of product management for the APAC region. Similarly, a telecom and networking MNC incubated a product management team to work on developing smart infrastructure solutions in unison with the Indian government. Their experience yields insights on pricing, volumes, and scale, which are incorporated while customizing the solutions for other regions.
What Can GICs Do?
India is not only the world's fastest-growing large economy but also boasts a diverse talent pool and a thriving technology ecosystem. Policy reforms such as Digital India and Smart Cities have further boosted this opportunity for economic growth. MNCs can certainly leverage this opportunity to create avenues for long-term growth, and product management is the cornerstone for this initiative to succeed.
Despite this opportunity and other inherent advantages associated with the presence of product management in GICs, the current situation is quite bleak. Less than 10% of the 900+ MNCs in India have a product management function in their GIC, with even fewer doing core work. The essential nature of product management has not been understood yet, a fact which must change if GICs wish to tap into this opportunity and drive disruptive charters.

What will speed up this process is a combined effort from GICs to develop the product management capability in the entire ecosystem. The first step could be to clearly define the role of the product manager, with its associated responsibilities and competencies. Following this, training needs in established and emerging skillsets for product managers must be identified and delivered upon. Finally, outlining a standard template for process workflows can help GICs identify and remove bottlenecks from the process. Aligning these workflows to enable maximum collaboration with involved functions such as engineering, marketing, or UX, will help GICs move up the maturity curve for product management.
In summary, product management plays a pivotal role by acting as the intersection between engineering, the business, and the customer. For GICs looking to create top line impact and becoming strategic partners to the HQ, growth of the PM function is essential.