Remote Working – What was once a flexibility or an allowance offered by organizations has now become the new normal of working – Courtesy, COVID-19.
Besides the conversations of cost optimization and productivity that typically surround this new normal, 'remote employee engagement' is one topic that has gained significant limelight in the new scheme of things.
So, how are Global Centers of Excellence making up for the morale boost that a quick team huddle in a physical working setup would otherwise give, and ensure remote employee engagement? Working from home might mean bad postures and unconventional working environments, which might lead to ailments like backaches or neck pain. How are GCoEs taking cognizance of these issues and addressing them? A home is a private space, a place where an individual is conditioned to relax, spend time with family, or do household chores. Now that work has invaded that private space, how are GCoEs helping employees strike the balance?
Here is a visual representation of the evolution of employee engagement philosophies, and the various programs and initiatives undertaken by the GCoEs.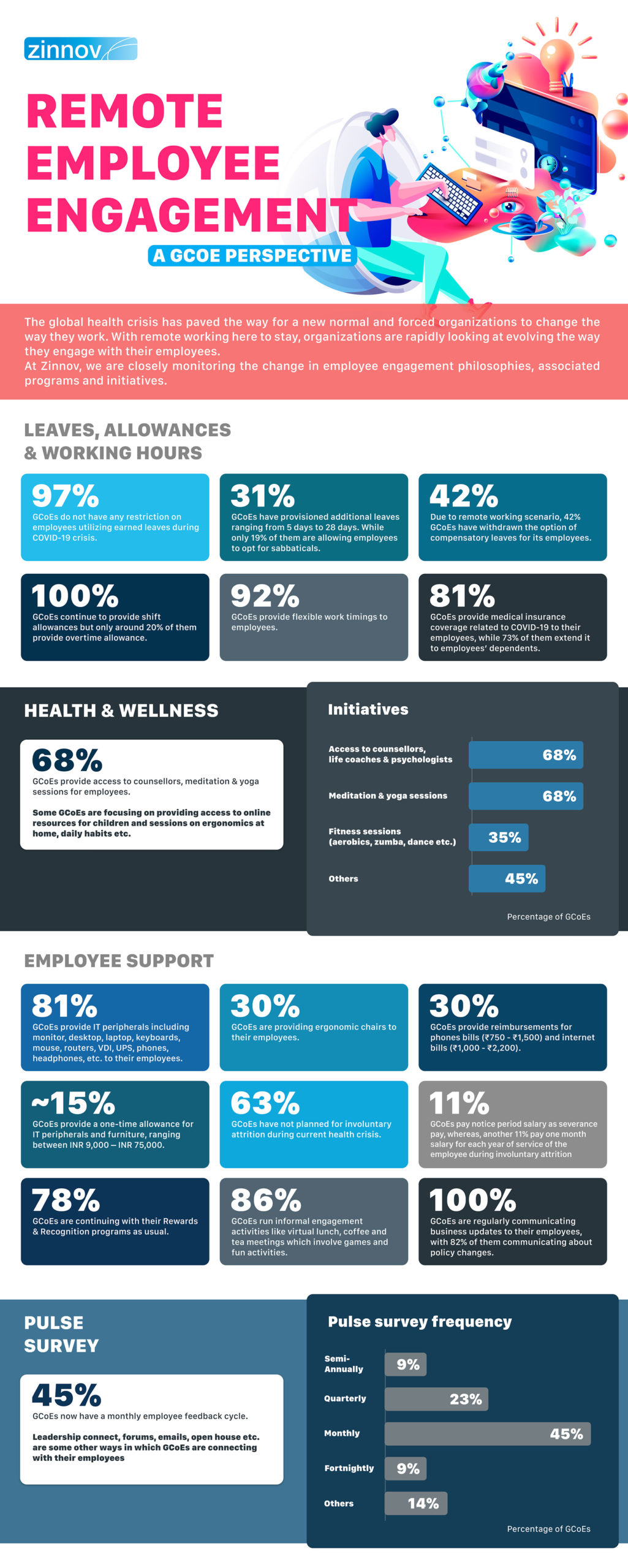 Is your organization grappling to boost the morale and augment the productivity of your remote workforce? Drop us a mail at info@zinnov.com for expert insights on remote employee engagement.