Historically, ratings and reviews have been the bastion of critics and experts, whose opinion was coveted by companies. Today, companies have moved to a user-generated review/rating model, because most organizations follow the tenet of 'the customer is always right.' While critics and experts hold their own value, user-generated reviews and ratings can make or break a business in today's day and age.
Recognizing the power of user-generated reviews and ratings, Bazaarvoice built its business around it, and today, it is a leader in the space, with a network of more than a billion consumers who create, view, and share authentic, user-generated content including reviews, questions and answers, and photos, across more than 6,400 global brand and retailer websites.
Keeping that edge
To maintain its leadership position and gain pivotal capabilities, Bazaarvoice has made a series of acquisitions recently. In early 2019, it was looking at global locations to augment its innovation capabilities, gain access to new-age and diverse talent, and achieve geographical and political de-risking. In this endeavor, Bazaarvoice partnered with Zinnov to assess the viability of setting up a global center, identify the best model of center setup, and scale their new center.
After multiple evaluations and site visits, Bazaarvoice set up its global center of excellence in Bangalore, India, and hired its first employee and leader, Srini Basava (VP Engineering and Site Lead) in September 2019. Today, Bazaarvoice India is 85-engineers-strong and continues to grow; has end-to-end ownership of the product modules it works on, and develops innovative features.
We recently sat down with Srini to understand his vision for the India center and Bazaarvoice's plans. The following is an excerpt from the conversation.
Amita: What was the genesis of the idea of setting up the Bazaarvoice India R&D center?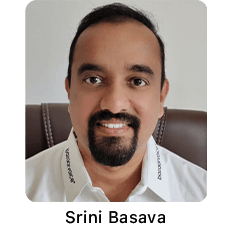 Bazaarvoice began as an Austin-based start-up 15 years ago, and steadily innovated and grew into a global leader in the ratings and reviews space. However, we began to face challenges with respect to talent attraction and retention in Austin. Even though the talent is incredibly strong in Austin, and we have been fortunate enough to retain such great talent there for years, it also become very clear to our leadership that to sustain our market leadership position, we need to go where there is abundant talent. Secondly, for an organization to be a global leader, it needs to have a global footprint, and be present where our customers and partners are located. Having that in mind, around 4 years ago, we extended our nearshore capabilities in Belfast. The Belfast team has a vibrant and innovative culture, and continues to yield solid returns for Bazaarvoice.
Encouraged by this success, we looked to expand to other places where there is an abundance of quality talent. Apart from talent, we also get the opportunity to improve our diversity and the capacity to innovate. India was one of the many locations that our leadership evaluated, and eventually shortlisted Bangalore; a location where many of our clients also have a presence.
Rohit: How has the journey of building innovation capacity in India been so far? What are your future goals for the India center?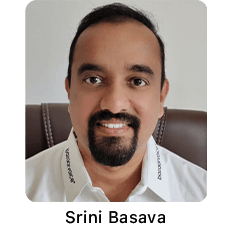 We are very early in our journey. Although, Ratings & Reviews/Questions & Answers space may sound straightforward, our platform is quite complex. In addition to the business complexity, we deal with 680+ of IR1000 retailers, meaning we deal with tremendous scale, highly seasonal fluctuations, and have to be highly available round the clock. To be able to build/maintain such SaaS platforms of enterprise scale, we look for technically-capable talent that is also mature, diligent, and highly dependable.
Fortunately, there is no shortage of quality talent in Bangalore. However, the demand for such talent is also very high. Besides establishing an efficient hiring process to quickly evaluate and find the 'right' talent, we fine-tuned our messaging to make our vision clear. We also put forth the compelling value proposition of their growth and development at Bazaarvoice.
Secondly, our focus has been to establish "complete" and "self-organized" engineering teams. This ensures that our teams are highly engaged and deliver faster (ensuring higher productivity).
Last but not the least, establishing the right culture in the India center is critical. The culture needs to be true to Bazaarvoice, but also ensure there is space for our own uniqueness (diversity) to emerge.
While we have grown, we still have a few more teams to build. We continue to ensure that our teams are "empowered" to make their own decisions. At this time, we continue to staff up new teams, fine-tune our agile practices to ensure the teams are always working on highest priority initiatives, and deliver value to our organization. All this, while ensuring we find a balance between "work" and "life" even during this pandemic-impacted environment.
Rohit: You have reached a headcount of more than 85 in just over a year. What were the factors that enabled this feat?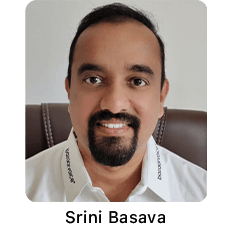 One year passed by very quickly, and we accomplished a lot in the short time, all of which would not have been possible without the support and singular commitment by many to make the India center successful.
Initially, it took a lot of effort, teamwork, and coordination. The Zinnov team was very instrumental in helping us with not only setting up the center, but also with the entire recruitment process.
Another factor that helped us is the problems that our engineers have the opportunity to solve for at Bazaarvoice. First is creating capability to parse through millions of text-based and image-based reviews, weed out fake ones, and gain insights from the real ones. Second is scale; during peak holiday seasons, one of the teams manages volume to the tune of 10,500 requests per second. And to manage such load, one of the teams' provisions up to 144 nodes on AWS.
On that note, we are a complete AWS shop – we use many AWS services (such as SNS, SQS, RDS, EC2 Instances, ALBs, etc.). The opportunity to learn these services, build applications of scale is quite attractive to the talent available in the market. Our global teams invested a lot of time and energy in helping us hire the initial core team, and worked closely with us to transition products to the India team. Many SMEs (Subject Matter Experts) and leaders traveled to India from Austin and Belfast to ensure that the knowledge transfer was thorough and effective.
We feel confident about where we are right now. The culture in India is biased towards action and achieving outcomes, which aligns with the type of culture that we would like to see in our engineers. The India team wants to prove that they are up to the task and can be counted on to services our global customers well. They are, in fact, very good and in a short time have been able to give us the confidence that they can be entrusted with more responsibilities.
We had hoped for our teams to come up to speed quickly, project confidence, and translate that into outcomes, and that is exactly what we are getting from them. In a span of a few months, these teams have already become familiar with BV product modules, took complete ownership, and started building new features – the customers have even started using these features, and the feedback has been solid. Our executive leadership and I are very proud of our accomplishments thus far.
Amita: Through the lens of the center head, what have been the key success factors and challenges in the India center's journey so far?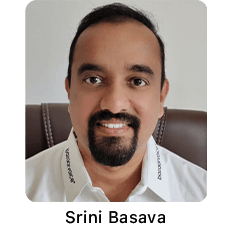 Having the full support of Bazaarvoice's executive leadership in setting up a new center, made the process easier and faster. CXOs, legal officers, product leaders, and the Austin and Belfast engineering teams, came together to help us with all the aspects of building out the engineering organization in India.
Managing the logistical issues around setting up a center, finalizing the office location, finance/ compliance functions, taxes, payroll, formulating the initial benefits and policies, etc., was not a challenge for us since we leaned on the Zinnov team for this. We also had to tweak our existing processes to adapt to India nuances, all of which required a lot of support from our Bazaarvoice Global People and Talent team.
My primary focus was to attract the right kind of talent in India (both technically and culturally). The mandate of the center was to build a team that can take complete ownership and innovate some of the key products/functions that are critical for Bazaarvoice. I had to identify and attract talent that would be ideal for this type of work and be able to deliver on that work as well as thrive in such an environment. Secondly, be able to articulate Bazaarvoice's mission and vision, and also what's in it for the engineers. Why should they choose Bazaarvoice vis-à-vis an established brand in Bangalore? If we are able to attract the right kind of talent, we will have a better chance of achieving our objectives as an organization, and the engineers will also thrive in such an environment.
Thirdly, as a center head, one cannot lose focus on value addition/creation to the larger organization. Building a center cannot be the only focus. Understanding key customers' (Product organization, Customer Support organizations, Finance) pain points, and quickly delivering demonstrable value is critical.
Most specifically, for me, juggling across all these facets is a challenge. There's so much going on in tandem while the center is brand new. Juggling all the organizational dimensions, recruiting, caring for talent, and delivering value; all this while ensuring that I stay connected with our key stakeholders can be daunting at times.
Amita: What role does the newly set up India Center play in Bazaarvoice's global operations?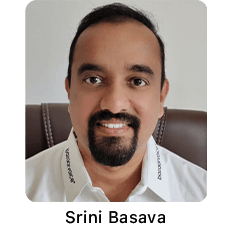 The role is very clear. We should be able to accelerate product development, innovation, and create value for our customers.
We start with taking ownership of some critical and highly customer impacting aspects of our platform and establish our capabilities to own and drive them. In the short term, it is all about driving incremental business value, and delivering this to our customers at an increased velocity.
Over time, we need to enhance our innovation capabilities. We bring a lot of diversity – thoughts, perspectives, ideas, experiences – and need to channelize that towards true innovation and growth.
We have a huge ecosystem of customers (retailers and brands) in Bangalore. In a couple of years, we will look at collaborating within this ecosystem of partners, retailers, and brands, and deliver one or two disruptive innovations that truly influence our customers' behaviors in this domain.
This narrative of Bazaarvoice's foray into India, is yet another classic testament to India's reputation in the global business scene, of being an attractive destination for organizations that are looking to expand, de-risk, innovate, or to hire skilled quality talent. The journey also emphasizes that, to leverage the powerhouse of technology talent that India is, and translate it into tangible business outcomes, it is important to have a well-formulated globalization strategy, and a lucid roadmap with checkpoints and key goals that will lead to success.
Is your organization loooking to set up a new center in India remotely and scale it at an accelerated pace? Write to us at
info@zinnov.com
to speak to our consultants and know more.