Merritt: The key drivers for Customer Service RPA focus on reducing average handling time (AHT), improving in-call and after-call quality and as always, on making a positive impact on the customer and the agent. RPA plays a key role here given the fact that a typical contact center agent works through 15-20 applications and uses ALT-TAB up to 1,500 times per day to help customers. These robot-like activities are often the root cause of poor quality and high AHT metrics that our clients are trying to solve for.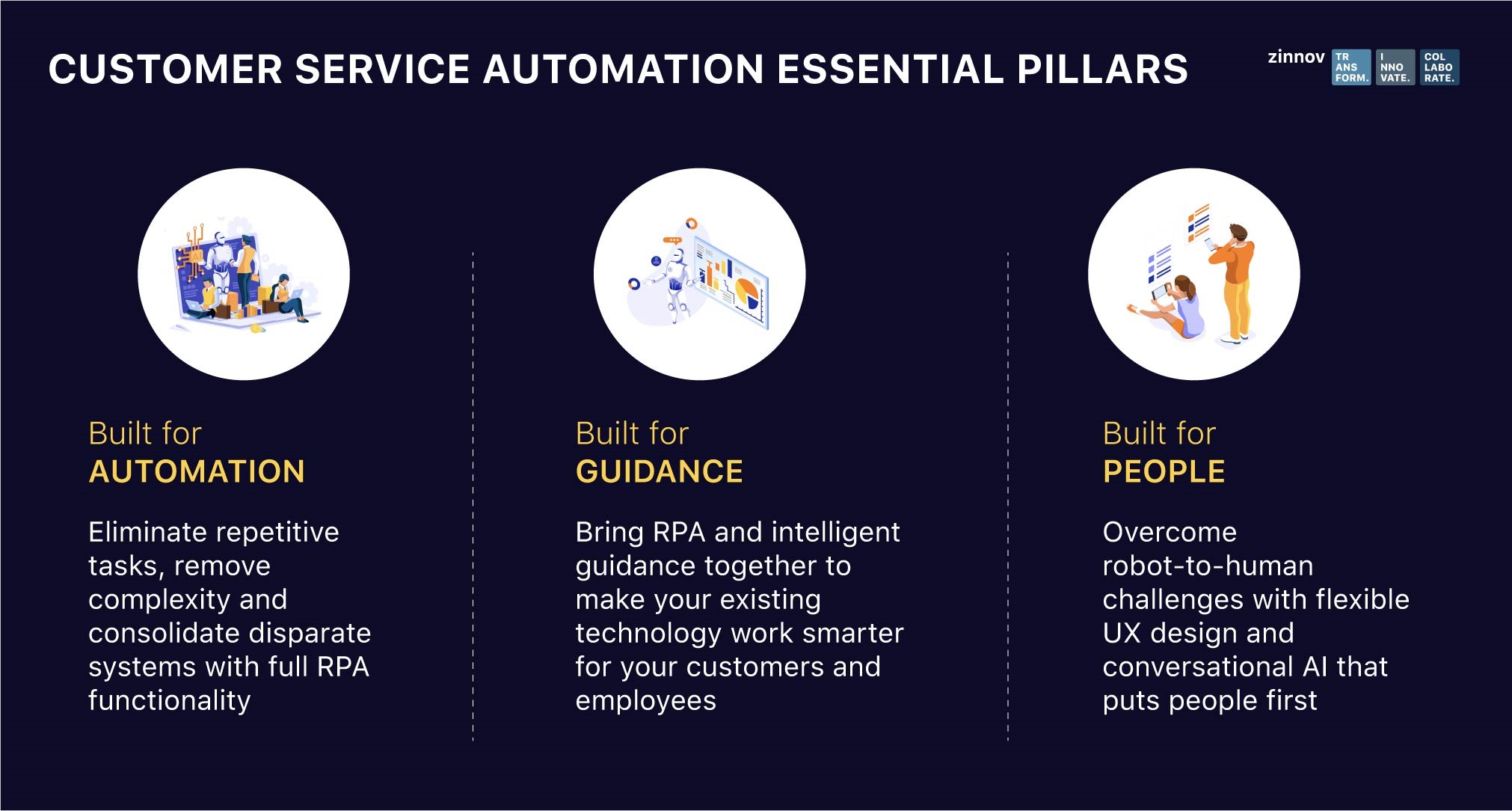 A fitting e.g. here would be that of a large US insurance company, whose knowledge base houses over 14,000 articles, which agents need to search through to access relevant content throughout their calls to ensure proper procedures are followed. Given this highly regulated insurance environment, any input error during the customer interview process can result in downstream problems during the policy binding process. Hence it is imperative to get it right and document the work to get a successful customer outcome. To help reduce errors and improve AHT for certain call types, there were two initial RPA use cases for this client. First, we deployed an "Autonote" bot, which is trained to monitor user navigation on the desktop and automatically documents completed processes to include any changes in key data (policy info in this case). Autonote is typically a part of every customer service RPA implementation as they have an immediate impact on agent experience by reducing the time spent on after-call work.
For the second use case, we used the powerful combination of agent guidance plus RPA to "push knowledge" to the agent at critical times through the call when certain exception paths need to be followed. Say, for example, a hurricane is bearing down on the East Coast and a call comes in about flood insurance for a customer in that storm path. Here is an instance where the business can quickly update business rules for the bots who are monitoring these 3000+ desktops and if a new policy request comes in for a customer in this area, the bot can recognize this and take the agent down a new exception path. The bot will now guide the agent through the appropriate script, prevent the process from competing and document the call with autonotes. This is one of many examples where business users can update an RPA bot automation to change rules in the process flows to trigger robots in real-time to assist and automate certain exceptions paths for the agents. The first two instances of automation helped the client reduce input errors for targeted call types by 82% while reducing after call work by 51%.
Another very hot space right now for customer service RPA is in the BPO space. Organizations often need to train thousands of agents on customer processes with desktop applications that are not their own. This can limit their ability to improve the process, quality, and customer experience during a given call. To add to the complexity, these agents typically have to answer calls on behalf of several different clients. So, instead of curating separate scripts or training modules for each process and customer, our BPO customers often implement Smart Agent Assistant solutions which bring together a common UX experience that is shared across all agents. It is further powered by intelligent guidance and automation thereby eliminating the challenge of navigation complexity across different clients for the agents. A recent BPO implementation of a Smart Agent Assistant reduced onboarding time for their agents by 67% and saw a reduction in AHT of 24%. More importantly, because this Smart Agent Assistant can deliver a consistent UX experience for agents across multiple client types, BPO customers can achieve their outcome of providing a more universally skilled agent as opposed to segmenting their teams by clients due to specialization needs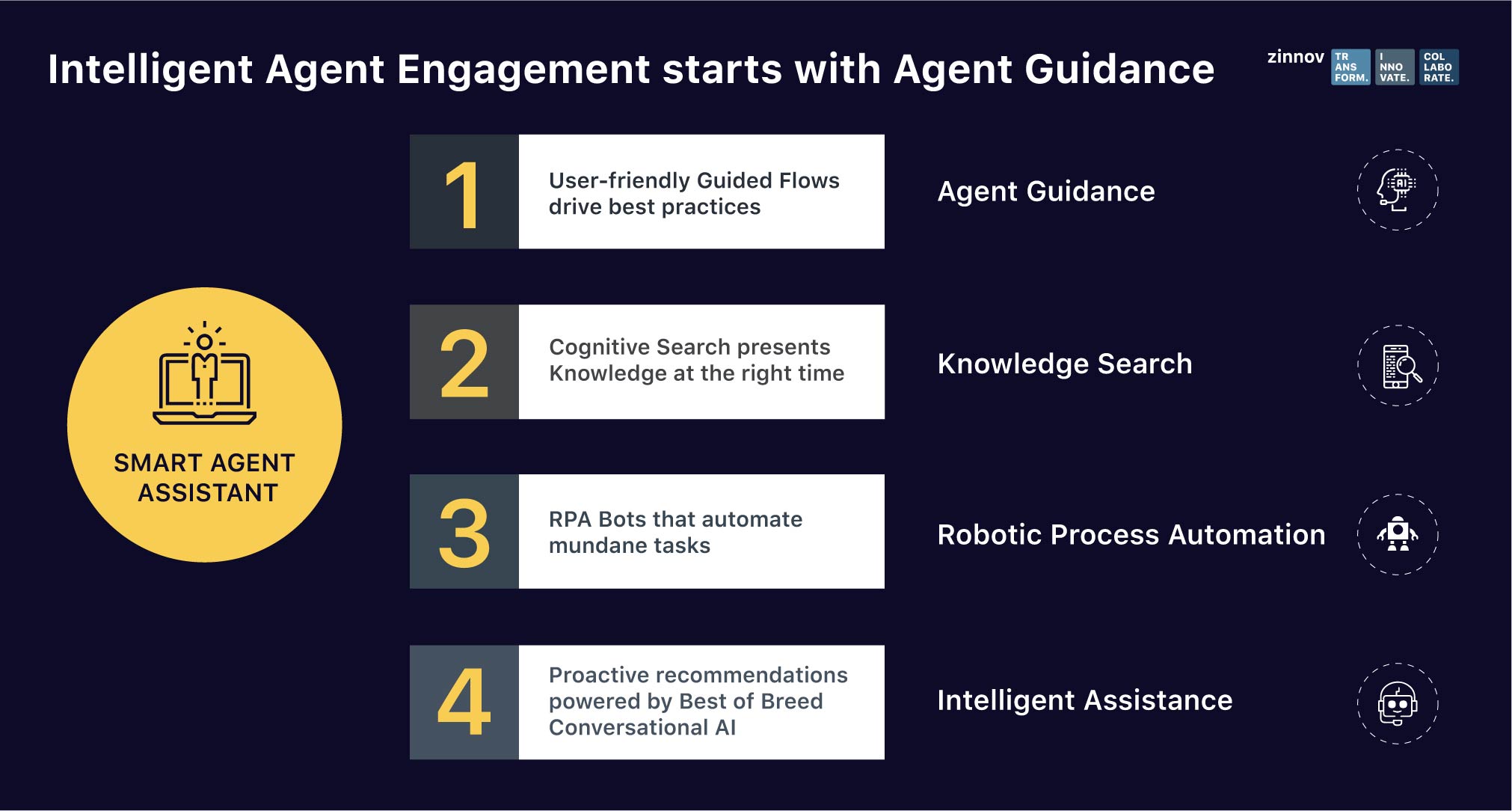 If you look at our customer base and the thousands of use cases in this customer service RPA space, there's a pattern that emerges across verticals and brings together the three important capabilities mentioned above: Automation, Intelligent Guidance, and UX Design. Unlike back-office unattended automation, when humans are involved in customer service implementations, all three critical capabilities are required to ensure that mundane steps are automated while intelligently guiding the agent with a UX design that is natural and native to their given call flow and existing desktop. I've seen amazing bots in my time that could take a mid-call process down from 4 minutes to 20 seconds, but if that automation is not compatible with the agent's UX in a way that is "built for people", it will just be a great bot that never gets used; and that is a big difference between automating for people vs automating for robots.