'Innisfree farm' is a one of a kind self-sufficient village in the Krishnagiri district of Tamil Nadu. What makes this eco-village special is that everything is hand-made by the founders - Mrs. Sridevi and Col. L. Balasubramanian & Ankit Arora.
Ankit, a 30-year old former journalist and pan-India cyclist, began his journey aiming for a Guinness World Record for the longest journey on a bicycle within a single country. As Ankit covered 15 states and thousands of kilometres, his plans took a detour and he was inspired to live a life of greater purpose.
Along his journey, Ankit stayed with local hosts all over the country and even lent a helping hand working with local schools, villages and communities.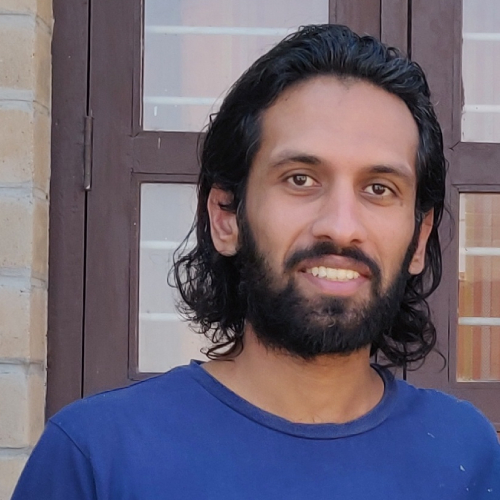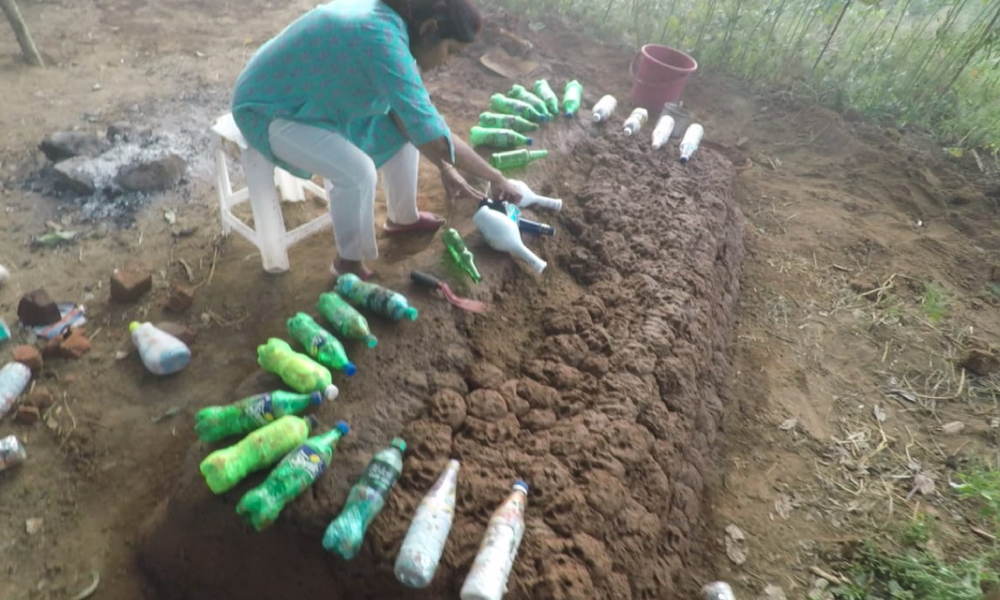 As Ankit traversed through South India, he was hosted by local artist Sridevi and her boisterous ex-army husband Colonel Balasubramanian. Unfortunately, Ankit's travels came to screeching halt when the COVID-19 pandemic engulfed the nation. Homebound due to strict lockdown restrictions, Ankit shared his tales of travel with his hosts. Inspired by the hosts that came before them and the spirt of entrepreneurship, the Balasubramanian's along with Ankit decided to build a self-sustaining village in the heart of nature.
Soon after, the trio bought 2 acres of land started building mud-houses, using organic materials like jaggery, honey, egg yolk, an ancient tribal technique of urban-planning. The homes enable cost-efficient thermal insulation, natural malleability while reducing their carbon footprint.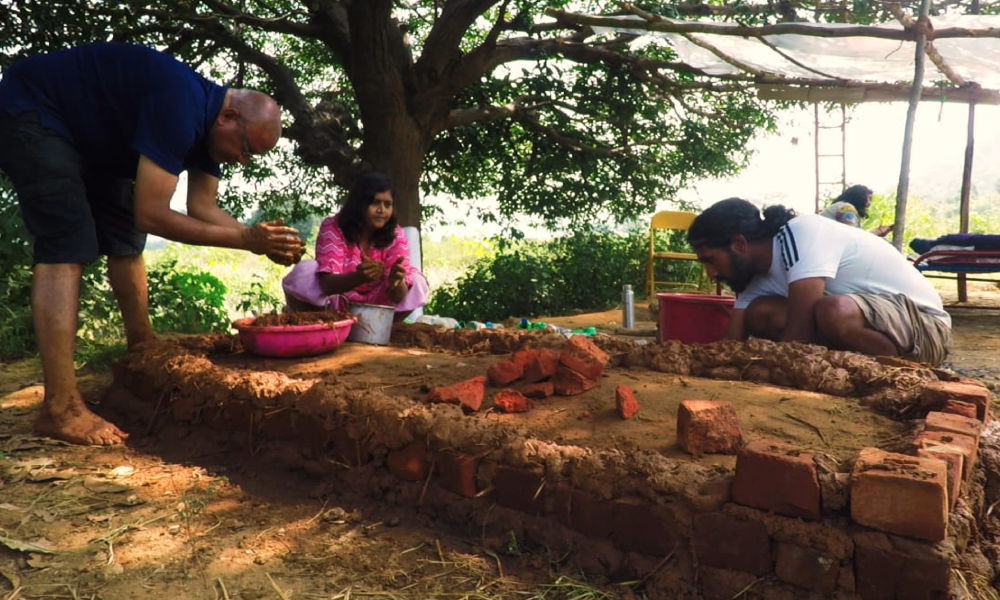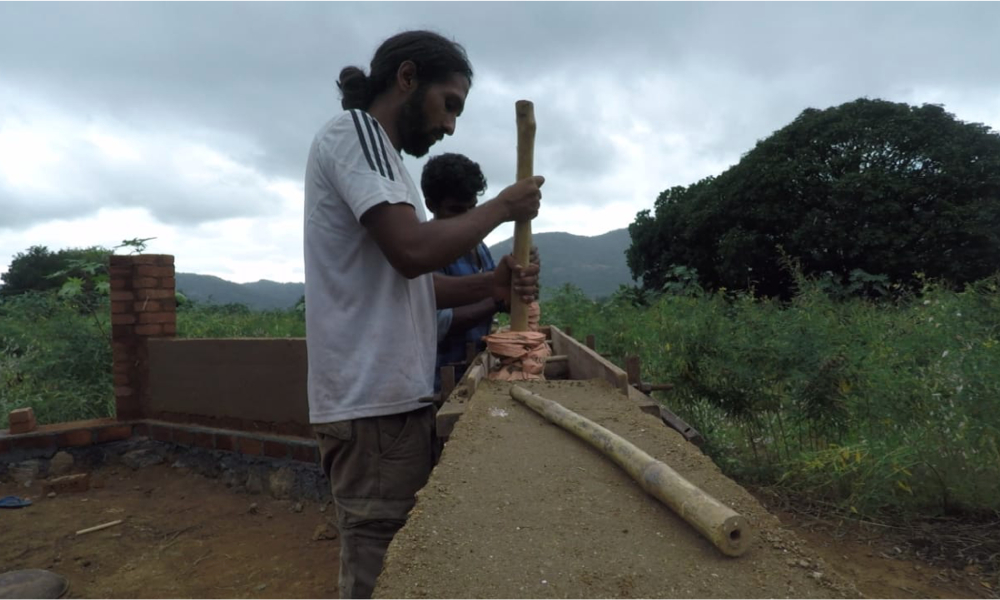 Plastic waste recycle techniques were used in building mud sofas. Bottle bricks were designed using plastic bottles stuffed with packet wrappers, which resembled traditional bricks. Natural termite repellents were created by combining water with holistic herbs like neem leaves, kadukai seeds, green chillies, garlic, turmeric and lime. Through recycling excess waste, the founders quickly realized the importance of 'less is more.' Today, Innisfree farm reuses 100% of their waste to power eco-toilets, kitchens, electricity and even fodder for the local animals. The farm is a beacon of the local community, providing employment as well as education to surrounding farmers.
"The Goal with creating this alternative lifestyle is just be able to live our dreams of living our lives in the lap of nature, away from the madness of the city, and enriched by our surroundings" says Ankit. Innisfree is a testament of the human spirit; the ability to make the impossible, possible.