When microbiologist and virologist Dr. Asima Banu took over the trauma and emergency block at Bangalore Medical College years ago, little did she expect to be on the frontlines of a once in a century pandemic that would change her life forever. When the COVID-19 outbreak happened in March 2020, Victoria Hospital, part of Bangalore Medical College, became the first COVID hospital in Bangalore, India. Since then, they have treated over 8000 patients, providing medical care and rehabilitation to national and international patients. Talking on the subject, Dr. Asima says, "We had our first case on March 26th 2020. All of our initial patients were foreigner returnees, most of whom had evacuated with none of their possessions. Apart from providing medical and food necessities, we provided them clothes and companionship as well."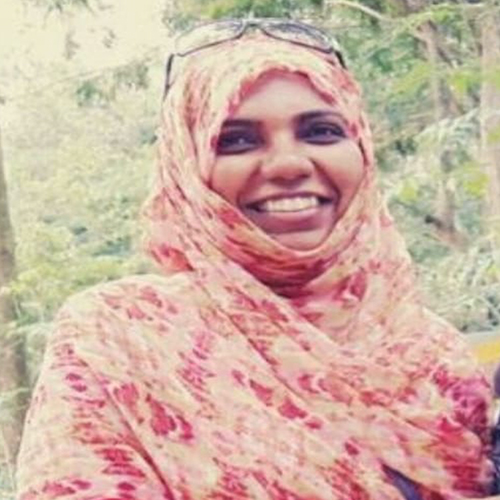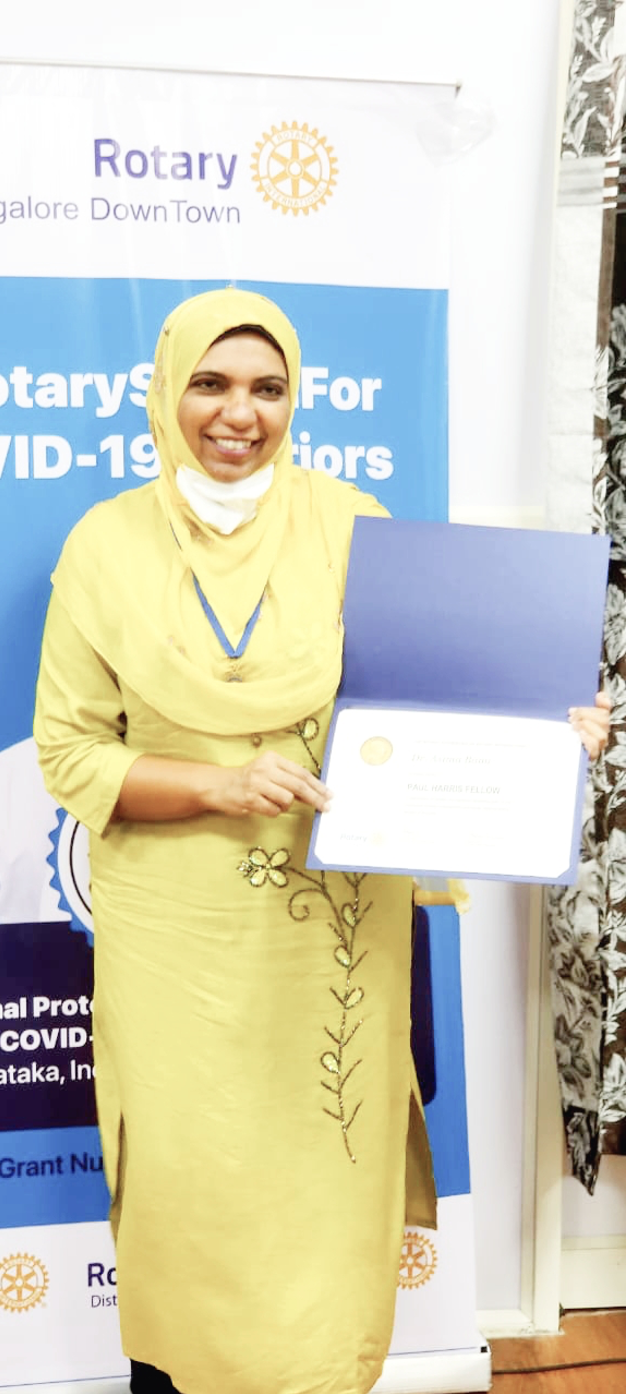 The success of the COVID-19 mission at Bangalore Medical College was Dr. Asima's quick thinking of starting a WhatsApp group with all of the patients. Dr. Asima would share regular reminders about medicines, immunity booster foods and even exercises that patients could do to keep themselves fit. As expected, Dr. Asima and her team faced many challenges. " One of our biggest concerns were pregnant women. Our goal was to make sure no new-born child contracts the virus and we also didn't want to lose any new mothers to COVID. As we were the first COVID hospital in the city, all the private healthcare providers were looking at us as a case study. The pressure was tremendous", recalls Dr. Asima.
Unlike many of us who enjoyed the luxury of working from home, with the ability to safeguard our wellbeing by staying indoors, Dr. Asima and her team were on the frontlines every day, risking their lives. Reality truly set in when Dr. Asima and her entire family contracted the virus. "My father was admitted to the ICU for 19 days. When he was discharged he couldn't walk. That was the scariest time of my life. It's a completely different situation when you see your own loved ones in such a vulnerable state", recalls Dr. Asima.
Through the entire process, Dr. Asima realized how important the humane element of medicine becomes when people go through adversity. "It's not just providing our patients with treatment. Their morale is such an important part of their recovery. With COVID it's definitely a case of mind over matter." That was the motto Dr. Asima and her team embraced, providing round the clock assistance to anyone who needed it. "This entire experience has made me more empathetic towards people. Life is too short and the need to be there for each other and form a sense of community is stronger than ever. That is why at our hospital we changed the narrative from social distancing to physical distancing."
While a post-pandemic world still poses uncertainties, Dr. Asima believes there is a lot we can do to be prepared for the future. "It is very important to not take things for granted. We need to maintain and upkeep our medical facilities and be prepared for any future calamity, which may come sooner than a 100 years from now."
Almost a year since their first COVID-19 case, Dr. Asima and her team are still on the frontlines saving lives, with the determination and resilience to change the world for the better, one case at a time.